Gustafsson in a must win situation vs. Smith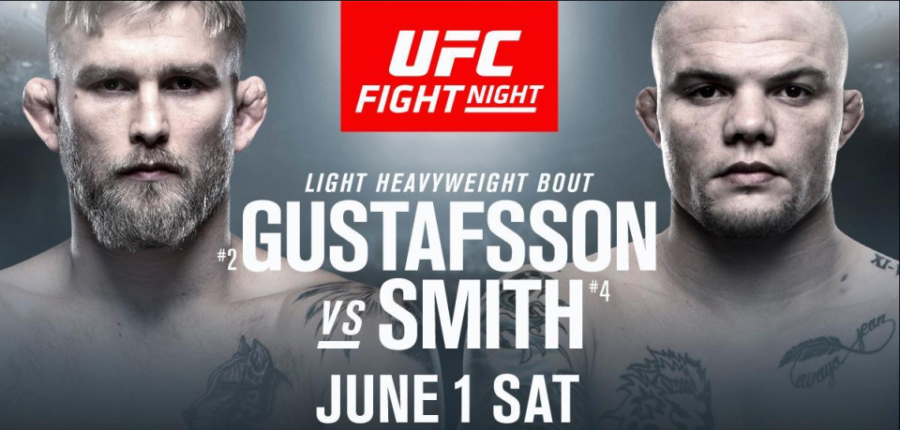 It is hard to win a title in any sport, which is understood by most fans. But for most fans it's hard to watch idly as their favorite athletes of great talent often fail to reach that summit and come away victorious. For Sweden's Alexander Gustafsson, his career could be at stake with his upcoming fight against Anthony Smith at UFC Fight Night 153.
These two fighters are both coming off failed title fights at the hands of light heavyweight champion Jon Jones. The question is how will these fighters bounce back.
It was very evident that Smith was not himself going up against Jones when they fought earlier this year. Smith seemed to hold back and never really unleashed the kind of power that most know him for possessing. With that being said, "Lionheart" is the perfect nickname because Smith is one of those fighters whose grit and determination is unmatched. Assuming he goes back to his usual style of fighting, Smith should have no problem applying pressure and putting on an absolute show of dominance.
"
For Sweden's Alexander Gustafsson, his career could be at stake with his upcoming fight against Anthony Smith at UFC Fight Night 153"
Gustafsson has some different obstacles to overcome. Physically Gustafsson has some of the best cardio and stamina in the UFC, along with great striking, impressive wrestling and submission skills, and great takedown defense. While all of that is impressive and fight fans will marvel at the skill of the Swedish superstar, a lot of this fight will be decided on what's going on in between Gustafsson's ears.
Mentally the fight game is brutal for a fighter, and Gustafsson could be on that edge that will determine if he's a killer or a pushover. In December of last year "The Mauler" would lose to Jon Jones for the second time, which would also result in his third loss in a title fight.
Mentally those kind of losses can be draining. Take into account the fact that these fighters train for up to six weeks at a time to prepare for a fight, with long hours in the gym sparring, grappling, and trying to make weight. This process is already hard enough on its own, but to come up short in the end can be demoralizing and hard to swallow.
Gustafsson is very similar to Dan Marino. Marino is widely regarded as one of the greatest quarterbacks of all time, with some of the best stats the NFL has ever seen. However, Marino is unfortunately more well known for being the greatest quarterback to never win a Super Bowl. Some athletes just are not meant to be champions, and Gustafsson could very well be in that class.
Alexander Gustafsson has done everything right. He's played his role in the UFC machine, he's never been popped for steroids, and he's been able to put on a show when he fights. However, this fight will unfortunately impact his career more than any other contest. Gustafsson has his back against the wall going up against Smith in his hometown of Stockholm, and could quite possibly become another one of those athletes whose legacy will read "so close, but so far."
About the Contributor
Jaiman White, Multimedia Editor
Multimedia Editor Jaiman White is a senior and this is his third year on The Purbalite staff. Jaiman can be seen in his natural habitat, in the back corner...