Steph Curry is the 2nd best point guard of all-time and it's not even close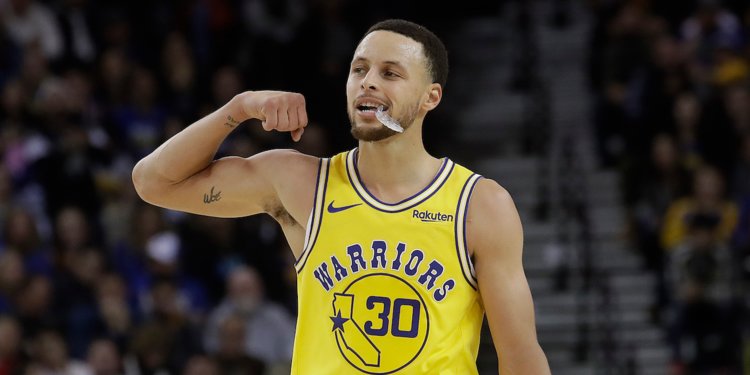 When fans think of the best point guards to ever play the game of basketball, they think of names like Jerry West, Oscar Robertson, John Stockton and Magic Johnson. But the name they should really think of is Steph Curry.
Most people acknowledge that Curry is the best simply the greatest shooter anyone has ever seen. Curry has been seen as the best shooter ever since his unanimous MVP season, but only recently has his rank among the greatest point guards of all time begun to rise.
"
Some rank Curry around the fifth-best point guard of all-time behind other legends; however, those fans are wrong."
Some rank Curry around the fifth-best point guard of all-time behind other legends; however, those fans are wrong.
Curry has revolutionized the NBA more than any other point guard in history. He has single-handedly made centers obsolete. Centers can no longer survive without the ability to at least hit a corner three.
Curry also has made the high pick and roll one of the most deadly weapons for shooters. If bigs do not step up on the ball-handler, then not just Curry but any NBA point guard will knock down a three.
For numerical proof, the average number of threes an NBA team takes has increased from 24 to 32 per game.
Make no mistake, Curry was the biggest reason this increased happened. He was able to score in large bunches, which led to the Warriors' infamous comebacks and explosive third quarters.
Curry also is a three-time champion and two-time MVP. Plus, he holds almost every three-point record.
He already has more championships than Isaiah Thomas, Jerry West and John Stockton.
Curry's impact is not only felt around the NBA. It used to be that coaches would encourage children to focus on layups and close-up shots.
Now, kids just run in the gym and hoist up threes before they are even warmed up. This may not be great for learning fundamentals, but it is an impact that no other player has had with kids and teenagers.
Curry is clearly the second-best point guard of all-time, and he may catch up to Magic Johnson, if he wins another championship and if gets his first Finals MVP.
About the Contributor
Adam Goldsboro, Multimedia Editor
Adam Goldsboro is a senior Multimedia Editor in his third year on staff, and he can found on the soccer field or the basketball court.