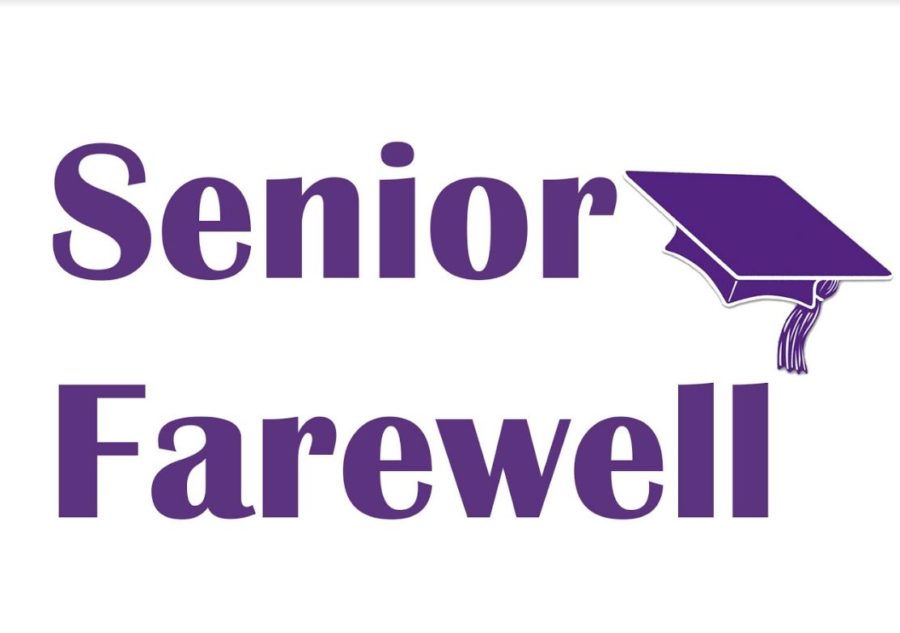 Image by Purbalite staff
Class of 2019: Time to take next step
That line from A Tale of Two Cities sums up high school in a nutshell: "It was the best of times, it was the worst of times." The shortest never-ending journey we have experienced in our lives is coming to an end.
Think about this: Our stay at Baldwin High School started seemingly years ago with the Penguins only having three Stanley Cups, and we were watching the return of the historic Star Wars franchise and bumping to Fetty Wap's "Trap Queen."
It seems like yesterday.
Entering high school, we all showed up nervous for the next four years of our lives, overwhelmed by the waves of students and those stairwells with a seemingly infinite number of alumni handprints on them.
Now we have our own handprints up on those walls.
"
We gained confidence in ourselves, in the classroom, and among our friends. "
— Natalie Zgurich and Liam Belan
It's important to take a step back and contemplate the important, life-changing lessons we've learned within the walls of Baldwin High School. Regardless of how you may have felt about high school on any given day, we all changed here: We gained confidence in ourselves, in the classroom, and among our friends.
Because high school is a full-time job, throughout these four years we have learned to manage our time better as the course work got harder, we developed more of a social life, and we became more involved with activities.
Leaving senioritis aside, throughout these four years we became more busy, obtaining part-time jobs and becoming more involved with our activities while still managing to get everything done as efficiently as possible and to our best ability. Research papers, two-a-day practices, and clocking in for a shift the night before a big test — this became the normal routine.
Helping us out along the way has been that tight-knit group of true friends, the ones we have found over this four-year journey. We began to leave the middle-school mentality behind and realized that not everyone wanted or needed to be popular. Rather, many of us simply chose to hang out with the people we enjoyed most. People came and went from all our lives, making those remaining ones all the more important.
As underclassmen, we looked up to our student leaders, thinking we would never be able to take over their roles and succeed as they did. But many of us began to try out, apply to, and audition for leadership positions that had petrified us during freshman year. We became more confident in putting ourselves out there to be able to earn the leadership roles.
We even compared ourselves to our peers in all facets of life: school, sports, hobbies, and social life. As seniors, however, we now know our own skills. Where we might have been shy and lacking in confidence as freshmen, we became independent and unafraid to embrace our unique talents by senior year.
We built that confidence with everything we did and experienced throughout our high school years. We have had to work through many difficult projects, exams, and awkward situations with all different types of people.
Each time we have gone through something difficult, we have grown from it. The experiences we gained from overcoming challenges in high school will help us deal with the more serious and complicated problems we will endure later in life.
Because of all this, we have reached the end of high school more ready and prepared to take our next step, whether that be in college, trade school, the military or the workforce.
Everybody finds themselves in one way or another during these years, and because of that, Baldwin High School will always be a part of us.