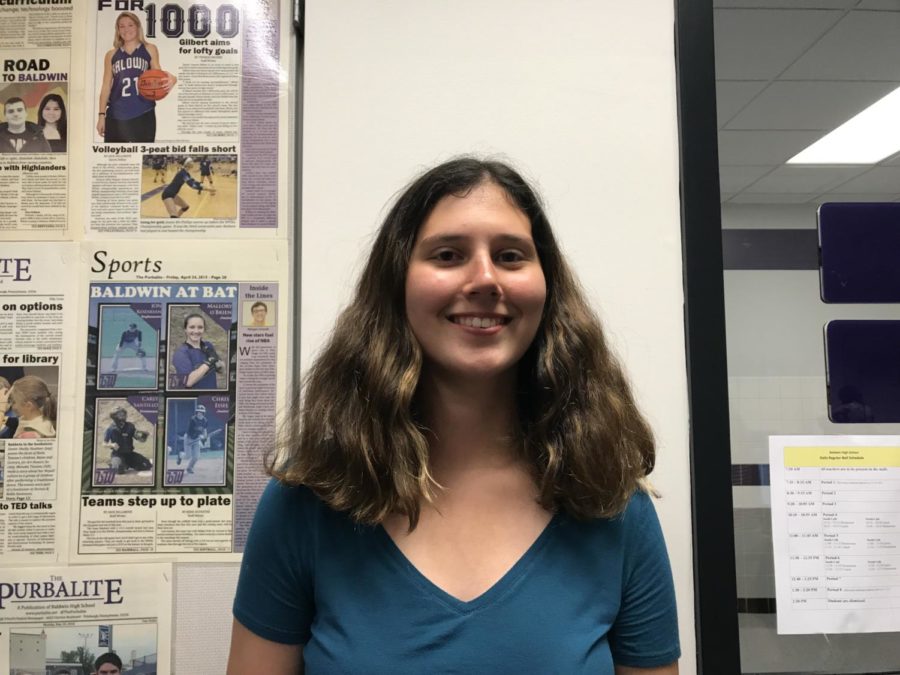 Image via Purbalite Staff
Senior Farewell: Don't let college concerns rule your high school years
My name is Rachel Stofanak. My GPA is 4.5. During high school, I have participated in eight extracurricular activities and held two leadership positions. But I'm not telling students to do this in high school.
Like many students, I've spent my high school years perfectly tailoring my resume to appeal to colleges. I've stressed myself out by loading my schedule with AP classes, extracurricular activities, and volunteering.
While many AP classes and extracurriculars provide wonderful experiences for students, they're not for everyone.
AP classes were designed for students with a passion for a certain subject to learn in-depth about that subject, and even get college credit and a GPA boost if they do well. In recent years, AP classes have become all but a requirement to get into colleges, leading students to stress themselves out by taking up to six per year.
Extracurriculars are similar. Clubs such as National Honor Society are treated as an indicator of a good student, and it seems as though it's a requirement to get into a good college. Students who genuinely enjoy volunteering and value the principles of the National Honor Society should certainly apply, but students who don't especially want to join shouldn't feel pressured to.
Rather, students should spend high school figuring out what they enjoy. Students should feel free to try taking a variety of electives and extracurricular activities without worrying about how it will look on a college application.
For example, one of my biggest regrets is not taking an art class in high school. I'm far better at math and science, and I plan to go into engineering, but I also find art relaxing and enjoyable. As much as I enjoy my AP Calculus, Physics, and Chemistry classes, I felt pressured to take them rather than an art class.
Many students look at their options and see only two types of classes: serious honors and AP courses and fluffy, useless courses. I myself fell victim to this delineation throughout high school. But the divide is not so clear when one takes into account the variety of careers available. A student planning to major in psychology has little use for calculus.
Overall, underclassmen should be unafraid to take any class that interests them, no matter how it looks to colleges. If they don't enjoy it, it eliminates that career for the future, and all they've lost is one class in high school. If they do enjoy it, it can open up whole new worlds.