Beilein exit could foreshadow trouble for college basketball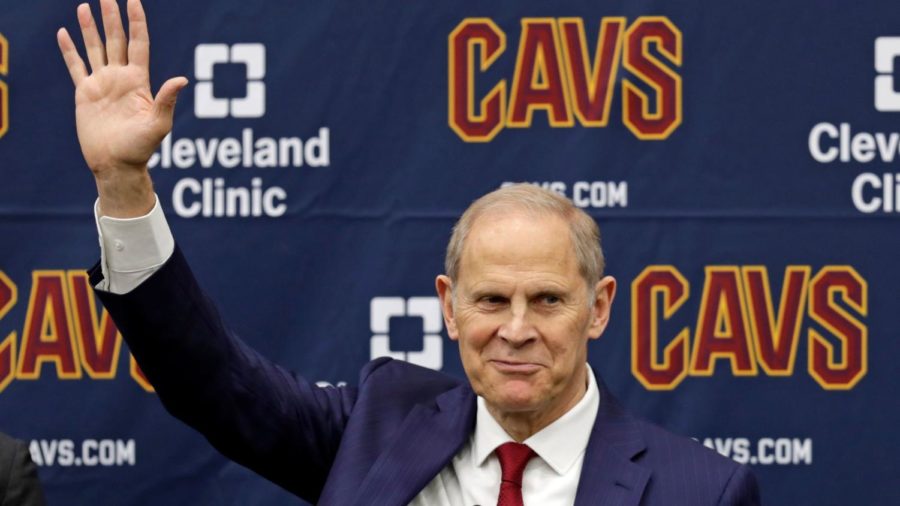 Following the news that the college basketball "one-and-done" rule could be abolished by 2022 and the shocking departure of longtime Michigan Coach John Beilein to the Cleveland Cavaliers, fans have to wonder about the future of college basketball.
The "one-and-done" rule, requiring basketball players to play one year of college hoops before entering the draft, has been controversial since its inception in 2006. Many argue that athletes should be able to enter the draft out of high school, much like legends LeBron James, Kobe Bryant, and Kevin Garnett did before the rule existed.
However, not everyone is LeBron.
The main argument in support of the "one-and-done" rule points to the vast majority of high school players who have been too young to handle the burden of the NBA.
Every basketball fan knows former No. 1 draft pick Kwame Brown, who skipped college ball to pursue the NBA, as one of the biggest busts of all time. Also, Brooklyn native Sebastian Telfair garnered hype with LeBron coming out of high school and instead ended up being a bench player for his tenure in the league.
For better or for worse, many kids were willing to take the risk of entering the draft right out of high school, and it stands to reason that if the "one-and-done" rule ends, many more will forgo their college eligibility.
Fans might be wondering what the big deal is regarding this proposed rule change and the future of college basketball. Sure, some kids will be lost, but college basketball was just fine during the high school eligibility era.
However, much has changed over the years that could seriously hurt the NCAA.
First, NBA Commissioner Adam Silver has been active with the G League during his tenure, rebranding the league entirely and establishing it as a legitimate minor league.
In October, Silver announced that high school players would be able to sign "select contracts" in the G League. This entitles elite 18-year-olds to not only receive professional training and competition to prepare for the draft, but also earn $125,000 over the five-month season.
While NCAA basketball players who are good enough to go to the draft receive full scholarships by going to college, they are not allowed to be paid under collegiate rules. The reality is that those "student" athletes are only in school because they are currently required to play one college season.
The "select contracts" program looks to be an intriguing option when it begins in the 2019-2020 season, but there are already more established options that can threaten college basketball.
The NBA has many foreign players, many of whom never played in college but instead in elite foreign leagues that are mostly much better than the NCAA. This season, Slovenian rookie sensation Luka Doncic starred for the Dallas Mavericks and looks to be the Rookie of the Year. He hailed from Real Madrid in Spain's Liga ACB, a league that most say is the second best in the world behind the NBA.
Doncic has reinforced a precedent that Brandon Jennings set years ago by forgoing college to play in Italy's Serie A. Terrance Ferguson also did so more recently by decommitting from Arizona to play in Australia's National Basketball League.
Doncic, while only playing one season, has made a bigger impact than any other overseas player has recently, and he will surely make some kids consider spending a season playing internationally while getting paid.
All of these options opposing the NCAA come at a very vulnerable time, as it is still sorting out massive scandals involving paying players, which have left at least three former Adidas basketball executives in prison.
These scandals have shaken the entirety of college basketball, and it would not be surprising if big-time recruits opted to forgo potential allegations of payment for actual, legal payment in some alternative league before entering the NBA draft.
Perhaps Beilein's departure from Michigan can be a signal of what is to come for college hoops. If it is, the future looks bleak for college basketball.
About the Contributor
Liam Belan, Multimedia Editor
Multimedia Editor Liam is a senior and this is his third year on the Purbalite. He plays soccer and is constantly watching or playing sports. He also enjoys...