Brad Schulte honored by former student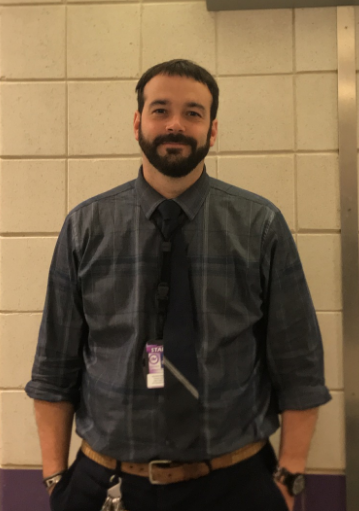 Teachers go into education to make a positive impact on students' lives, but they don't always get to find out just how influential they have been. Brad Schulte, a history teacher who in the past designed and ran the video production program, just got some proof.
Schulte has been named a winner of Drexel University's Harold W. Pote Award for making a positive impact on a student's life, thanks to a nominating essay by Baldwin graduate and Drexel senior Jillian Weida.
Schulte was one of four teachers chosen out of hundreds of nominations.
Each of Drexel's several thousand graduating students could submit a nomination. Students who wished to nominate a teacher had to fill out a short questionnaire and write an essay about the impact the teacher had on them and their peers during their time together.
Schulte said he was shocked to hear the news
"I threw my pen in the air and went, 'Are you kidding me?' " he said.
Schulte described Weida as a "really good person" and a "very bright student."
Along with getting a $1,000 cash prize, Schulte will go to Weida's college commencement ceremony on June 14 and hand Weida her diploma alongside the president of Drexel.
For Weida, choosing to nominate Schulte was an easy decision.
"Mr. Schulte helped me discover who I wanted to be and what I wanted to do," Weida said.
The two first met when Weida was in fourth grade at a Chatham University day camp, where Schulte taught a video editing program.
Weida said Schulte sparked her passion for filmmaking and led to her choosing to pursue it as a career.
"Mr. Schulte was not only a terrific influence on me, but on every student who has him," Weida said. "He always gets the best out of his students."