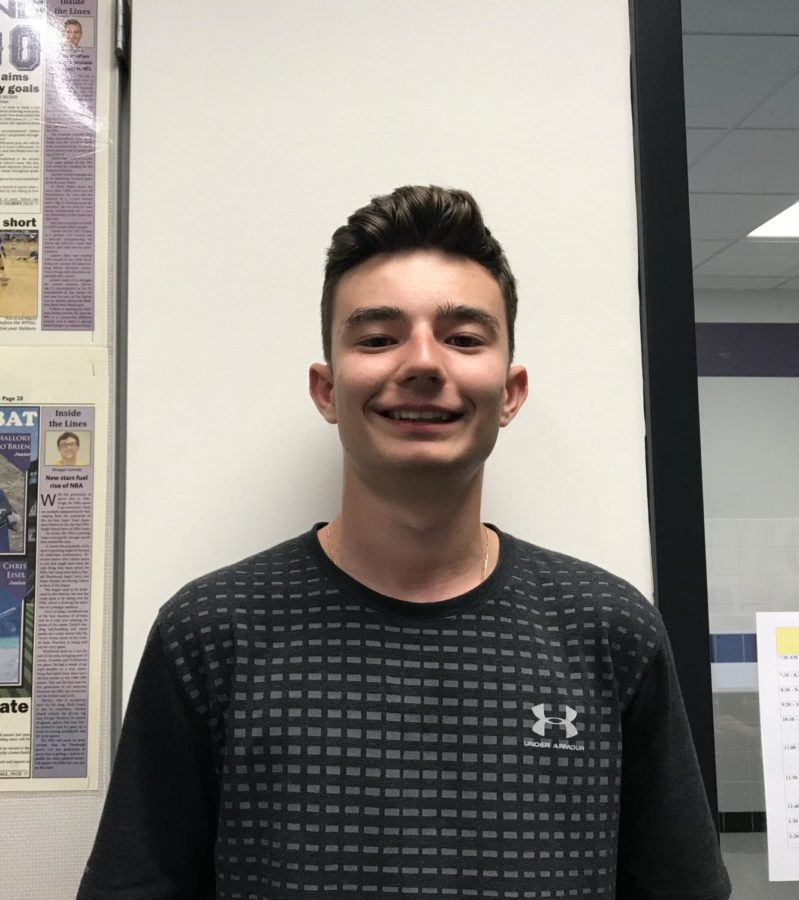 Photo via The Purbalite
Senior Farewell: Baldwin sports has seen it all over the past four years
Over the past four years, Baldwin sports has gone through many changes, but has consistently been a driving source of passion in my life and has given me some of the best experiences of my life.
My first Baldwin sports memory came on an early November 2015 night at BHS for the girls volleyball WPIAL championship game. The girls defeated rival North Allegheny in five sets in a back and forth match that was one for the ages. This is where my passion for Baldwin sports began.
Since then we have seen two more WPIAL championship appearances by the girls, although they fell to Seneca Valley in 2016 and N.A. in 2018. The talent is there to make a run in 2019 and there is no doubt they will get it done.
The softball team has also been extraordinary these past four years. The girls have won section every year I have been at Baldwin. The softball and girls volleyball programs epitomize the "Tradition of Excellence," as described on a poster outside the gym.
Over the last four years there have been many coaching changes that have helped boost multiple programs in need of a fresh start. The football team under Coach Loran Cooley continues to improve and looks promising for the upcoming season, seeking to get over the hump and clinch a playoff spot.
The basketball team has seen some great moments, including Anthony Reed's 42-point masterpiece at home my freshman year. There were also back-to-back playoff berths my freshman and sophomore years, adding to the excitement each year.
Gymnastics has won states and the Special Olympics Bocce team did as well, adding to the excellence that is Baldwin sports and the development of our athletic programs.
Baldwin boys volleyball, my team, also has changed drastically over the past four years. We have had some great players on the court and a coaching change going into my senior year.
Memorable games vs Canon Mac and T.J., along with a huge playoff win over Shaler my junior year, prove the team is on the rise and will be a force to be reckoned with for a long time.
Girls volleyball, in my opinion, is the most critical and important sport in all of Baldwin. Going to girls volleyball games kicks off the school year and provides the best environment to enjoy Baldwin and the greatness that comes with it.
The girls volleyball team remains the most dominant and successful four years later, providing me with some of the best memories and friendships of my high school career.
Baldwin sports these past four years have taught me a lot, most importantly to be open to change. Even though there have been changes in personnel, the football and basketball games remain the popular sporting events to attend, just like they were my freshman year.
Baldwin sports are an attraction to some, but a lifestyle to me.
I would not be where I am today, positioned to go into sports communications as a career, without having these experiences and going to so many sporting events.
Baldwin sports mean the world to me, and the joy they have brought me these last four years will continue into the years to come. I will support my school, my team, my Fighting Highlanders forever.