Beyonce peaks interest with late album release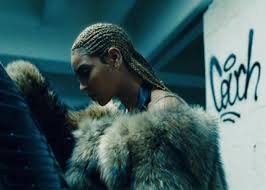 Three long years ago Beyonce shocked the world by dropping her unexpected visual album Lemonade.
Not only did this album set the expectation for artists addressing political themes with their music, but it also created the idea of a surprise release.
This album had previously only been available on Tidal, a subscription-based music and video streaming service co-owned by her husband, Jay-Z. Now that has changed, as for the first time, Beyonce's entire discography is available on all major streaming services, including Spotify and Apple Music.
Additionally, Beyonce released her first concert film, Homecoming, on Netflix and HBO, detailing the artist's preparation for her Coachella performance. The film immediately become a viral sensation, as her work typically does. There also is a live record of the Coachella concert.
That's a lot of developments for an artist who isn't releasing original new music, and the strategy has proved successful, as Lemonade re-entered the list of Top 10 on the Billboard charts. The Homecoming Live album rose to No. 4 after its first full week of streaming activity, earning 57,000 equivalent album units last week.
Putting Lemonade on more streaming services at the same time as the live releases allowed Beyonce to increase popularity and discussion by highlighting older work. Because Beyonce is such a distinguished artist, she has the ability to use timing to her advantage.
Artists of a lesser caliber would struggle with gaining plays and views for older work, but Beyonce can use this to advantage.
Because of her fame, Beyonce is able to generate new interest in old music.