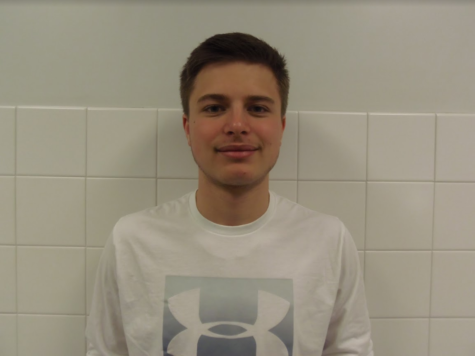 Photo via The Purbalite
Senior Farewell: Sports moments over the years are unforgettable
Throughout our four years here at Baldwin, we have witnessed some of the greatest moments ever in college sports history, and some will never be forgotten.
One that is memorable would have to be Kris Jenkins hitting the game-winner for Villanova over North Carolina to win the national championship in 2016. This game had many moments, including Marcus Paige's insane clutch shot, which was hit just before Jenkins made his shot.
Another great moment was Ohio State winning the first-ever college football championship in 2016. We likely will see many more great memories with future football championship games, but this was the first.
We had the magical run of Loyola Chicago becoming the first number 11 seed to ever make it to the Final Four in the March Madness college basketball tournament last year. This sparked a frenzy around the collegiate level and grabbed the support of many fans around the world
Then there was the ongoing rivalry between Clemson and Alabama during the college football playoffs, where the teams have split the first two title games and Clemson took the lead as of this year's game.
We had also had the Georgia vs. Alabama game where a star was born in Tua Tagovailoa. He  came in as a freshman after halftime and he was able to lead his team back from a 20-point deficit to win Alabama one of its many national championships back in 2018.
Then we had a heartstopping moment when UMBC, a 16-seed, upset the top-seeded Virginia in the 2018 March Madness tournament, making it an unbelievable event to see live.
With all these memories that have occured over the last four years, who knows what the next four have in store? Sports fans better pay attention so they don't miss the next great college sports moment.