Staff writer Aaron Exler analyzes the famous "Madden Curse"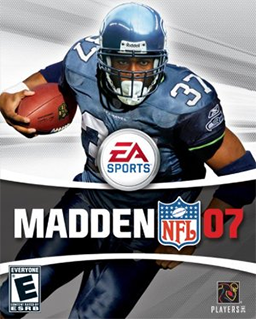 The Madden NFL video game has been a fan favorite video game ever since it made his debut in 1990, first being played on Super Nintendo and Sega Genesis.
Now that the new cover athlete on Madden 20 has been revealed to be Patrick Mahomes, a quarterback from the Kansas City Chiefs, fans have begun to speculate about whether the so-called "Madden Curse" will fall on the young star as it has done to many athletes before.
The Madden Curse is the belief that the cover athlete will be cursed with either an injury or a poor performance in the upcoming season.
Ever since Garrison Hearst broke his ankle in the 1998 season shortly after appearing on the cover of Madden NFL 99, most players on the game's cover have suffered injuries or terrible seasons. Out of the 22 players who have been selected to be on the covers of Madden games, 16 of them have been affected by the Madden Curse.
Shaun Alexander, from Madden 07, suffered a broken foot in Week 3 following a great season. Peyton Hillis, Madden 12, suffered from multiple hamstring injuries. Another notable player was Rob Gronkowski, from Madden 17, who started the year off with hamstring injuries and then later suffered a back injury that ended his season.
The curse might have affected some of the best players in the NFL. But there have been a few players who have broken the curse and had breakout seasons after appearing on the cover of the game.
Madden 13 's cover athlete Calvin Johnson was named to the all-pro team following that season. Madden 2001's Eddie George was the first to fly across the curse, and Madden 2005's Ray Lewis was also an all-pro.
Mahomes could have another MVP season performance coming up, but he does have the legacy of the curse to deal with.
Being selected to be the cover athlete for Madden doesn't always just bring fame. Players have to accept the fame, prepare for the worst, and hope for the best.
About the Writer
Aaron Exler, Staff Writer
Aaron is a senior and a first-year staff writer for the Purbalite. He plays football, baseball, basketball and loves to watch and talk about anything sports...