'Extremely Wicked' does not live up to the hype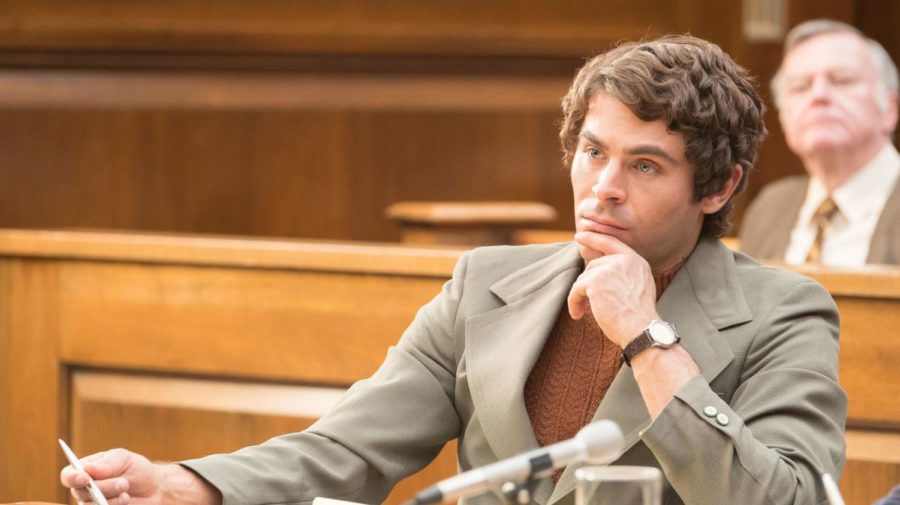 Netflix's new Ted Bundy movie, Extremely Wicked, Shockingly Evil, and Vile, does not live up to the high expectations set by the release of the Ted Bundy Tapes.
The movie is about the infamous serial killer Ted Bundy, played by Zac Efron, during his murder trial in Florida.
The whole film is just an array of confusion. There is no explanation as to why Bundy was arrested other than flashes of news articles or reports in between scenes.
The movie has no plot line or back story. Instead it jumps right into one of Ted Bundy's trials, which may confuse viewers if they did not know Bundy's story completely before watching.
The plot seems to focus more on the story of Bundy's girlfriend, Elizabeth Kloepfer, played by Lily Collins. However, viewers see only flashbacks of how the couple met. There is no real explanation of how Bundy treated his former fiancee.
Viewers see how Kloepfer dealt with Bundy's convictions as she was torn over what to believe. Eventually Kloepfer believes his convictions and decides to leave Bundy.
Bundy then begins a relationship with Carol Boone, played by Kaya Scodelario, that lasts up until his death. But there is no explanation of who she is or how she knows Bundy.
The film gives no details on Bundy's story or information in general besides the fact that Bundy was convicted of multiple murders.
By the end of the movie viewers are left with just as much knowledge on the serial killer as they had at the start of the movie, just without the excitement.