NBA eastern conference looks different without LeBron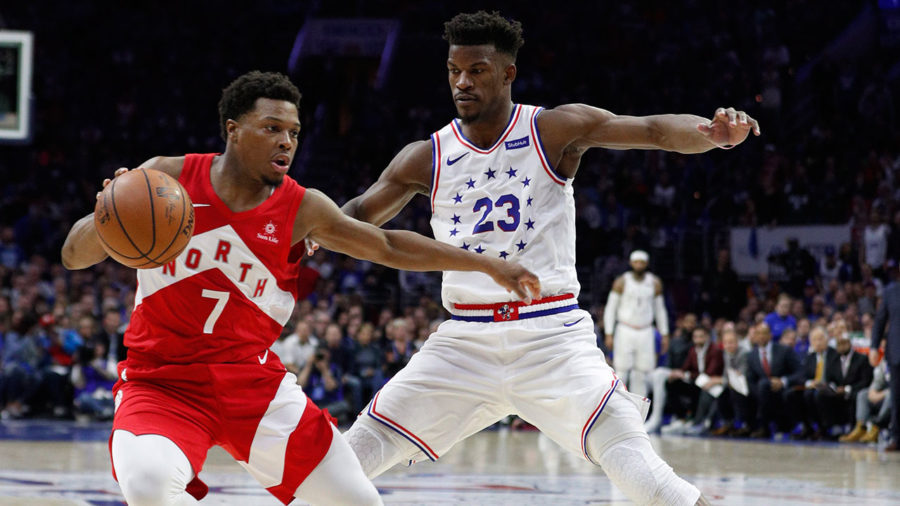 For the first time in eight years, the Eastern Conference playoffs have not been dominated by LeBron James.
LeBron James left the Eastern Conference to join the Los Angeles Lakers in the Western Conference, giving other teams a chance to win the conference and reach the NBA Finals. Multiple young teams have started to take advantage of the opportunity in this year's playoffs.
One such team is the Boston Celtics. Led by superstar Kyrie Irving, Boston swept the Indiana Pacers in the first round and is in a close series against the Toronto Raptors.
The Celtics have Irving and young talent such as Jayson Tatum and Jaylen Brown. They are built for the future, and the absence of LeBron in the East is giving them a chance to compete early in their current roster's career.
Another young team with a chance is the Philadelphia 76ers. The 76ers are built around youth, with young superstars Joel Embiid and Ben Simmons, along with former all-star Jimmy Butler and veterans Tobias Harris and JJ Reddick.
This team now has a shot to win the Eastern Conference and to compete for years to come.   
Another team that has begun to take over in LeBron's absence is the Milwaukee Bucks. MVP candidate Giannis Antetokounmpo has led the Bucks to one of their best seasons ever, with the number one seed in the East and a 60-22 record.
Role players on the Bucks have been strong this year, with a team-first attitude that was key to their success all year.
Finally, the Toronto Raptors have taken over since LeBron left. The acquisition of superstar Kawhi Leonard in the offseason immediately made the Raptors one of the favorites in the East. The trio of Leonard, Kyle Lowry and Pascal Siakam have been dominant throughout the season.
The Raptors have the best chance to win out of the East, but all of these teams are built to dominate the East in the post-LeBron era.
About the Contributors
Johnny Staley, Staff Writer
Johnny is a senior and a second-year staff writer on the Purbalite. He is a track athlete and loves watching sports in his free time. He likes to write...
Matt Storms, Staff Writer
Matt Storms is a senior and a first-year staff writer. He enjoys watching sports, movies, and listening to music.