Catfish and the Bottlemen's new album has a good sound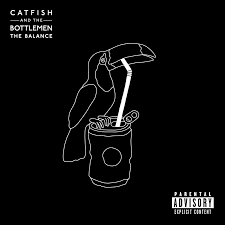 The Catfish and The Bottlemen are an indie rock band who rose to fame in 2016 with their album The Balcony. The group was formerly known as The Prestige, which was formed by Van McCann and Billy Bibb.
The singles "Longshot" and "Fluctuate" were released in the winter to promote the band's new album, The Balance. The 11-track album discusses topics revolving around the highs and lows of relationships. It provides the familiar sounds of their previous albums, The Balcony and The Ride.
The record starts off with "Longshot," which McCann explains is about "taking a chance on something and playing it off big time." It's a catchy tune that captures the undeniable feeling of happiness when lovers reconnect, making it a great lead into the album.
More angsty and sweet songs of relationships fill the album with their catchy and captivating sounds. The drums and guitar playing make their album vibrant and a definite must listen.
In "Encore," one of the best songs on the album, McCann compares his relationship to how he feels when he is performing.
The Catfish and The Bottlemen are an exceptional rock band, but they still need to take a step to become a memorable and lasting group.
Although their albums are remarkably good in sound and production, they get backlash from fans and critics for being too similar with the exception of a few songs.