In Your Face: Ms. Nagy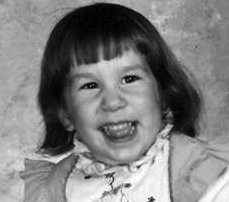 Are you a dog or a cat person? I'm both but I happen to have cat that fetches, so he serves both purposes.
What is a strange fear that you have? I'm afraid of water, but I don't know if that's weird.
What's an interesting hobby that you have? I used to draw a lot and I'm pretty good at it. I actually painted the back of my daughter's fish tank.
What was a myth that you believed as a kid? I thought that I would get bumps on my tongue if I told a lie. I got one on my tongue one time and my mother told me that I must have told a lie.
If you had to choose a subject to teach, what would you choose? I would love to teach biology since it was my favorite subject in school.
What's your favorite genre of music? I listen to everything but usually a lot of old school rap and rock n' roll.
Least favorite genre of music? I'm not a big fan of country or modern rap. If I can't understand the words, I probably won't like it.
If you could have a superpower, what would it be? I would want to be able to instill confidence into people.
Are you a tea or coffee person? Tea person. My favorite tea is Tazo Awake Earl Grey, which they used to have at Starbucks but then they switched over to Teavana.
Are you a good cook? Just ask the 83 teachers who ate my Valentine's Day breakfast. I would say I'm a good cook.