Girls lacrosse falls to Seton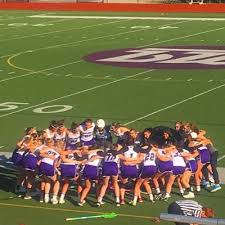 The girls lacrosse team lost to Seton LaSalle 16-7 on Wednesday.
The Highlanders lost largely due to a slow start, as they slipped behind the Rebels by a score of 15-3 by halftime.
Senior Angelina Makhoul said the team's lack of energy was the primary reason for the early deficit. However, the team began to play more strongly in the second half.
The team played great defense in the second half, holding the Rebels to one goal, and outscoring them 4-1 after the intermission. Standout players for Baldwin included Darryn Sleeman and Emily Rauch.
"We just need to come out with more energy from the start," Makhoul said. "We need to play like we played in the second half throughout the entire game."
The team has been knocked out of playoff contention, as they have two wins on the season. However, the team continues to look ahead, both to the rest of their season and the future.
"We just want to rack up as many wins as we can for the rest of the year," Makhoul said. "We want to get better players and get better as a team."
The team's next match takes place on Friday, as they take on the North Catholic Trojans at home.