Cage the Elephant's new album highlights band's style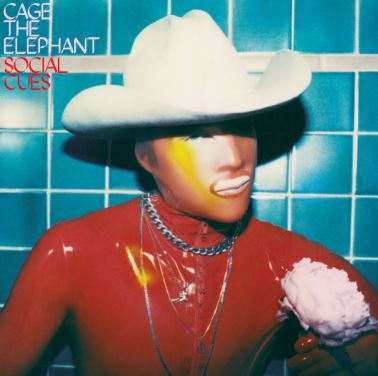 Cage The Elephant's new album, Social Cues, perfectly highlights their style — since their style is to constantly be changing.
With each of its previous albums, Cage The Elephant has consistently changed in style and sound. Social Cues is no exception. The album brings a cut-short, direct, and quick delivery to the lyrics as well as synthy hooks and heavy percussion to the music.
Some slower and more heartfelt songs on the album, written by lead singer Matt Schultz, are about his previous divorce and loss of love. The album is funky, sad, and loud, giving it an inconsistency that nevertheless works.
The most notable song is the closing track, "Goodbye." It's not a rock song and it's notable for the emotion it conveys. It's about letting go and saying goodbye, no matter how much it hurts.
The only real drawback is the song "Night Running," which features Beck and sounds more like a Beck song than a Cage song.
Overall the album is deserving of all the positive reviews and is group's best album yet.