Wade leaves lasting impact on NBA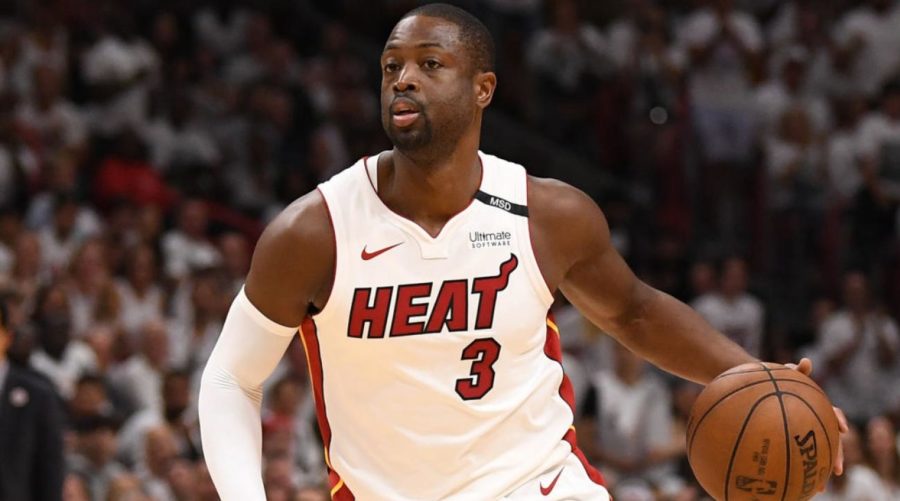 Miami Heat guard Dwyane Wade played his final game last Wednesday in Brooklyn against the Nets.
The Heat lost the game, but the game and atmosphere was special for Heat fans and Wade, with Brooklyn honoring him, and Wade's "banana boat" crew joining him after the game.
The treatment D Wade has been receiving is well deserved, as his impact on the court will be felt for years to come.
When Wade was drafted by Miami, the Heat were turned into a contender, and after the addition of Shaquille O'Neal to the team, Wade led Miami to the 2006 NBA Finals, winning finals MVP in the process.
Wade also recruited LeBron James and Chris Bosh to play with him a couple of years later, making him a major part of the transition that LeBron started in high-profile stars leaving their original teams to play with other stars on superteams.
Wade leaves a lasting impact on the community of Miami that will continue forever. He is a cultural icon in the city and one of the best players to bring a championship to a city that does not win many in the first place.
Wade is a 13-time all-star and a three-time NBA champion. He was named to the All-NBA team eight times, the All-Defensive team three times, the 2003-04 All-Rookie team, and he was the MVP of the 2006 NBA Finals.
He ends his 15-year career averaging 22 points per game and going down as the best player to ever wear a Miami Heat uniform.
Dwyane Wade is my favorite NBA player ever, and the same impact that he left on me will also be felt by sports fans around the world for years to come.
About the Contributor
Austin Bechtold, Staff Writer
Austin Bechtold is a senior and this is his second year on the Purbalite. He can be found on the boys volleyball team, at major sporting events, and always...