Highlander baseball scores big win over Canon-Mac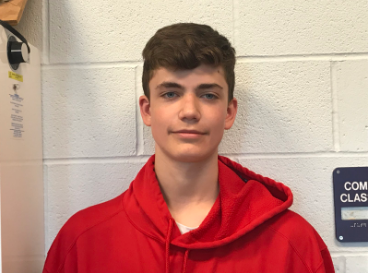 Freshman pitcher Jonathan Rauch came up big in his first varsity start on Wednesday as the baseball team defeated last year's state champs, Canon-Mac, 7-5.
Pitching a varsity game is difficult for any freshman and Rauch acknowledged having butterflies, but said he slowly got more comfortable.
"I was definitely nervous because it was my first game," Rauch said. "But I knew my teammates had my back."
Senior catcher Ryan Butler said Rauch played a key role in the victory, the team's first section win.
"Rauch threw really well and gave us the opportunity to get on the scoreboard," Butler said.
Rauch returned the compliment, crediting Butler with blocking multiple balls during the third inning.
Andy Sopata, Josh Dadig, Aaron Exler, and Nick Dolan were also standout players for Baldwin.
"We had a great team mentality," Rauch said. "We were all on the same page."
Rauch said the win could turn the season around, and that the team is fighting to make the playoffs.
Butler agreed.
"Our team played really well in this game. If we continue to play like we did, we'll definitely make it to playoffs," Butler said.
The Highlanders play Friday against Brashear.
"The win gave us confidence for our next game," Rauch said.