Blackpink continues to grow and evolve style with "Kill This Love"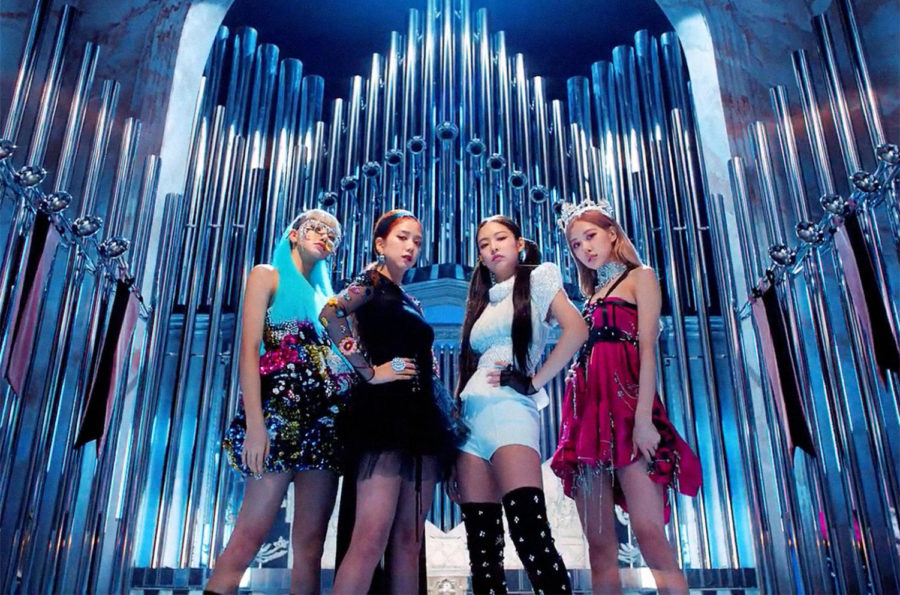 Blackpink brings a twist to their style with their newest EP, Kill This Love, while remaining arguably one of South Korea's top female groups.
The four-member female Korean pop group debuted in 2016 and immediately gained popularity for their talent and spunk that was unique to them in the K-pop industry. They break all preconceived notions and stereotypes that paint all female K-pop music as bubblegum pop.
The main track of the EP, "Kill This Love," keeps their unique style while changing the typical EDM sound with a marching band-like beat and music. The song is about letting go of painful love that everyone falls into.
The unique rhythm and fun choreography will get anyone dancing along to the song on repeat. In fact, the group made history with their "Kill This Love" music video, becoming the fastest ever to reach 100 million views, in two days and 14 hours.
The second track on the EP, "Don't Know What To Do," is a little slower with a catchy chorus and beat that tells of the feeling of needing somebody and being unable to let go. On the other hand, "Kick It" is a fun song about letting off steam and breaking free that will have anybody singing along.
The girls are different from many other female K-pop groups, featuring rapping and cool choreographies that are typically left to the boy groups of K-pop.
While some K-pop groups take years to gain popularity or recognition, just nearly three years after their first EP was released, Blackpink rivals some of the most popular groups in South Korea.
Their style has gained them worldwide attention, leading to their upcoming appearance at the Coachella festival, where they will appear along with artists such as Childish Gambino, The 1975, and DJ Snake.
"Hope Not," the last new song on the EP, is about taking the pain of a past love and wishing for a past partner to find a better love. The song is the slowest on the EP, showing off their vocal skills and talent beyond creating catchy tunes.
Overall, the girls are unique and talented and have the capability to gain immense popularity if they continue wowing fans and maintaining their unique style.
About the Contributor
Prudence Nowicki, Multimedia Editor
Prudence is a senior and a third-year multimedia editor. She enjoys a majority of her time listening to K-pop, watching anime, K-dramas and enjoying all...