Girls softball team comes out on top against Mt. Lebanon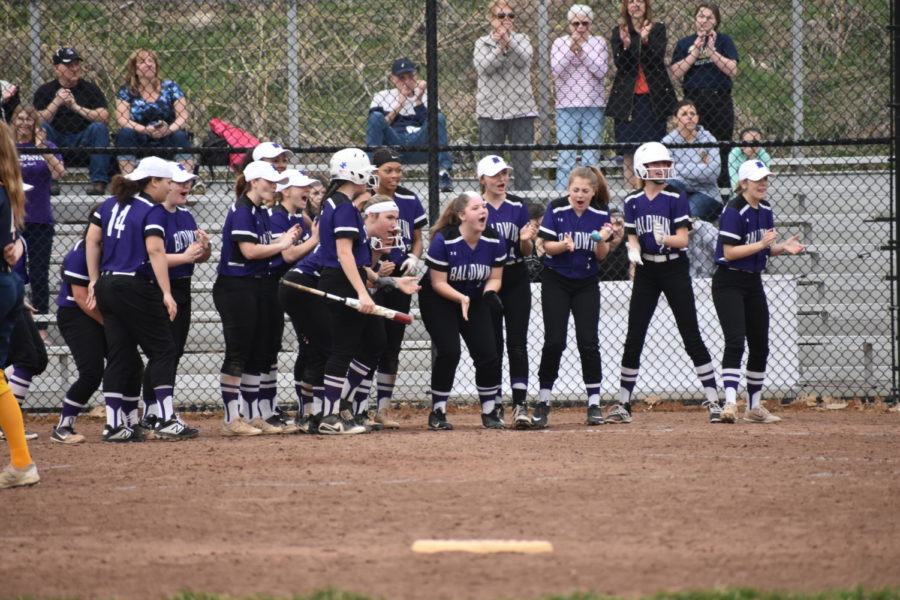 The girls varsity softball team beat one of their top competitors, Mt. Lebanon, 10 – 3 on Monday.
Sophomore Beatrice Cook credited senior pitcher Addie Tagg's performance as being vital in the team's win.
"She has been playing well throughout the whole season and yesterday's game was no different," Cook said.
Tagg not only pitched a complete game, but also hit two home runs for Baldwin.
The turning point in the game came when junior Shelby Kozarian stole home to give Baldwin a 4-3 lead, and then Tagg hit the first of her home runs, a three-run shot.
Junior Cassie Carlson called the game "a good win" as Mt. Lebanon is "pretty tough."
Cook said that moving forward the team will continue to work on defense.
The team's next game Wednesday at Canon-Mac.