Gnash's new album promotes growth in artistry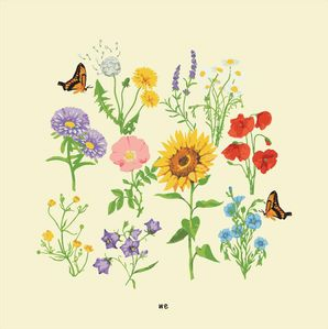 Hang on for a minute...we're trying to find some more stories you might like.
Garrett Nash, better known as Gnash, is a singer-songwriter well known for his hit single "I Hate U I Love U" from 2017 featuring Olivia O'Brien.
Previous to this album, he had released three EPs: U, Me, and Us. The EPs were Gnash's way of fixing himself after a bad breakup. He had promised himself that after the time it took to release them, he would be okay.
Gnash's first full-length album, We, discusses finally feeling better and growing as a person, while the music matches his voice with soft guitar and piano melodies. We includes a mixture of upbeat songs and more chill and slow tunes, while the lyrics provide his perspective on life.
The album features the story of Gnash slowly finding himself through each song. Gnash had taken a six-month break to pursue self discovery before releasing We.
This album begins with "Happy Never After" which uses a fairytale aspect to represent his own life story not having the well known and cliched fairytale ending. Then listeners will find songs such as "Dear Insecurity," featuring Ben Abraham, which discusses insecurity and the power it can have over someone. To wrap up the album, there is the song "P.S." and it's like a little additional note at the end of the album.
We is just the beginning of this new era for Gnash and his promising musical career.
About the Writer
Pratiksha Timsina, Staff Writer
Pratiksha is a freshman and first-year staff writer. She can usually be found fan-girling about Shawn Mendes or chatting with her friends. She's also...