Boys lax shoots for success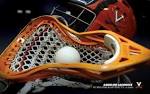 Last season ended with a big win over Plum in the final game and a huge celebration in the locker room. Senior Austin Dickey wants to repeat that feeling many more times during this boys lacrosse season.
"It was a great way to end the season last year. I'm hoping for more celebrations going into this season," Dickey said.
New Head Coach Jon Monahan had the boys training at off-season workouts and lifting sessions.
"The new coach has brought a change in atmosphere. It's been like a reboot to the program," junior Michael Zemaitis said.
Junior Ryan Musto agreed.
"Our morale is way higher than it was last year," Musto said. "The coaches stress high energy, so we come in excited to play."
The boys have taken up the challenge of the off-season workouts along with training on their own.
"We have had weekly practices run by us, which made us get closer as a team," junior Zach Pettit said. Pettit, Zemaitis, and Musto, along with junior Eli Achtzehn, are among the leaders on the team.
"We try to be the mini-coaches and help the younger players develop their skills to take over from us one day," Musto said.
Dickey admires both Musto's and Pettit's leadership on the team.
"They are both captains and have stepped up and filled the role nicely," Dickey said. "They are helping the younger kids find their feet at the high school level."
Pettit and Musto want to lead by example so the younger players have someone to look up to.
"We want our mindset to continue on for many years to come even after we are graduated," Pettit said.
The team has a goal to make playoffs this year after not coming close to that last year.
With all of the preperation they have been doing during the off season, they are hopeful this goal becomes a reality.
"We have a new style, a new energy that we bring on the field. We have been much more focused and dedicated to become a force within the section," Musto said.
Zemaitis said Pettit stands out in all parts of the game not only with leading the team.
Pettit also stands out with his skills, too.
"Pettit leads by example with how hard he works. He is also vocal and encourages the rest of team to do the same," Zemaitis said.
Dickey said the team is looking forward to a stronger year.
"I have confidence in our team this year because we are more organized," he said. "I am very excited."