Girls lacrosse wins Allderdice game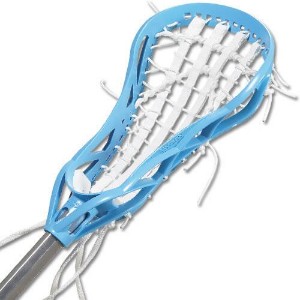 The girls lacrosse team earned a big section win against Allderdice on Wednesday at home.
The girls started out strong and ended winning by a score of 14-4.
Junior Darryn Sleeman attributed the three goals she scored to coaching and the team's mindset.
¨We had the winning mentality from the beginning. We were just working how we´re used to in practice, and trying to carry out harder plays,¨ Sleeman said.  
Sophomore Taylor Mincin agreed that the team had a great mentality and enthusiasm throughout.
"It was a fun game because we usually don't do this well, but we were all really energetic," Mincin said. "Our coach played some inexperienced people and they were really excited to play."
Other players scoring goals were seniors Lexi Shandor, Angelina Makhoul, and Katelyn McCallister; juniors Emily Rauch and Liz Pro, and sophomores Kaitlyn Pollard and Brooke Shannon.
Mincin noted that some players shined especially well during this game.
"Darryn and Emily aren't afraid of the ball or anything our coach tells them to do. They are definitely not afraid to put themselves out there and be aggressive," Mincin said.
Both girls believed that this year, the team is doing better than in years past.
"We are definitely going to have our ups and downs, but you can tell we are doing much better," Mincin said.
Their next game is at Hempfield Area High School on Monday.