Zion Williamson, Duke look to win sixth national championship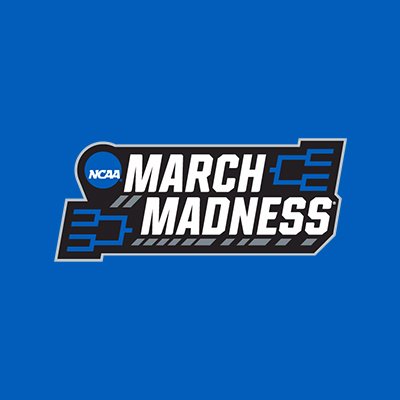 Hang on for a minute...we're trying to find some more stories you might like.
America's favorite three-week long sports event is back. The 2019 NCAA Tournament promises to be one of the most star-studded and diverse tournaments in recent memory, with more teams coming from smaller conferences than in recent years.
This year may be the most varied tournament in recent memory because of all the mid-major teams snatching high seeding. This includes Buffalo as a six seed, Houston as a three seed, and Nevada and Wofford both being seven seeds. This year, as well, the committee decided to give Belmont out of the Ohio Valley Conference an at-large bid.
Obviously nothing can be written about college basketball without mentioning the myth of a man that is Zion Williamson. He is the reason why Duke received the number one overall seed and is the odds-on favorites to win it all. Williamson is not in it alone, though. Top prospects R.J. Barrett and Cam Reddish complete the supporting cast as the Blue Devils go for their sixth national title ever.
Standing in the Blue Devils' way? None other than two conference foes, North Carolina and Virginia. The ACC managed to grab three of the four number one seeds to solidify itself as the best conference in college basketball.
A match made in heaven is undoubtedly a Duke vs. North Carolina national championship, as the Tobacco Road rivalry has already been put on three times this year, with UNC taking two of them. (Zion got hurt in the first game and did not play in the second). The third game was an instant classic in the ACC tournament, with Duke edging out the Tar Heels by one.
Similar faces will be a common theme this year with Gonzaga, Kentucky, Michigan, Michigan State, and Kansas all being highly seeded, but it's the fresh faces that make this year more exciting.
Houston as a three seed, LSU as a three seed, Kansas State as a four, and Virginia Tech as a four are only some of the new teams that can contend for a national championship. If one of these teams manages to win it all, fans may see an end to the blue-blood reign that has seen Villanova, North Carolina, and Duke passing around the national championship.
This could be the dawn of a new era of NCAA basketball, where there is a perfect balance of powerhouse teams: Duke, North Carolina, Kansas, and the other usual suspects, but also mid-major teams such as Buffalo, Nevada, and Wofford.
The success of Gonzaga in recent years and Loyola-Chicago making the Final Four last year have really been important for these smaller schools to be given a chance. If every year is like this year, where every team has a chance to receive an at-large bid and compete for the national title, then the future of  NCAA basketball will be just fine.
The NCAA tournament is just about impossible to predict. Consider last year: For the first time, a 16 seed, UMBC, defeated a one seed, Virginia.
There will most likely be Cinderella runs as there always are, which makes the NCAA tournament the best sporting event in the world.
But this may be the wrong year to be a good team because Zion Williamson will always be looming in the shadows. The 2018-19 Duke Blue Devils may go down as one of the most exciting college basketball teams ever, and until they are beaten, they will remain the favorites to win it all.  
About the Writer
Flynn Travers, Staff Writer
Flynn Travers is a senior and a third-year staff writer for the Purbalite. He plays sports and watches anything sports-related. He also enjoys watching...