Colton and Cassie get fairy tale ending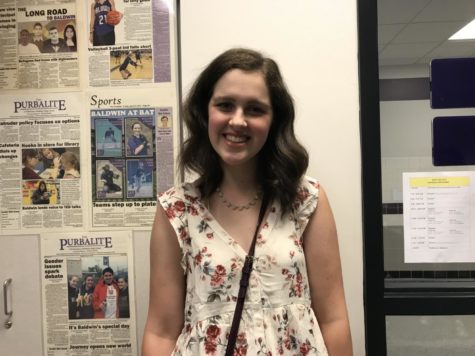 More stories from Avery Greenaway
Finally, Colton got his happy ending. After failed attempts on both Becca's Bachelorette season and Bachelor in Paradise, Colton's in love.
It was a long time coming. All throughout the season, it was so obvious Colton and Cassie had the best connection, so it was no surprise when Colton told Cassie she was his pick when there were still two other women left. Even the other contestants commented how on group dates, Colton continually sought out Cassie over other women.
However, several factors kept their fairytale ending from occurring smoothly.
Poor Cassie was bullied all season for "not being ready to get married." Some of these claims stemmed from her age, but others from jealousy.
And then her dad came to visit and told her that he allegedly has never had any doubts in his relationship with Cassie's mother, so if Cassie's having doubts, she should leave. That is a lie and the worst advice of all time.
The show should interview Cassie's parents and ask them if they were ready to get married after two months. Cassie and Colton are two months into their relationship and she's unsure about whether she wants to marry him, so she should break up with him? Cassie's reaction was completely normal and expected, especially when she's been pressured all this time by everyone but Colton to get married.
The question of whether Cassie is ready for marriage after two months with Colton shouldn't even be posed. The best contestants on the show see things reasonably and want to spend time together off the show before moving onto a greater commitment, like Peter on Rachel's season.
The show's purpose is to find a serious, committed relationship, not a TV marriage. Cassie's dilemma showed that she truly cared for her and Colton's relationship instead of the ratings. Colton understood this and tried explaining that to her the night she left, but the pressure was too much and she was still afraid of disappointing him, so she left the show.
People angry at Cassie or Colton need to stop vying for TV marriages and start rooting for successful, long-term relationships. More seasons of The Bachelor and The Bachelorette should end with either no proposal or an engagement that both parties understand will be long-term.
When Colton was revealed as the Bachelor pick, the Internet felt scorned. Overall, though, his season was what the show should be. Colton remained respectful and lighthearted the whole season, and picked a great candidate for his hopeful wife-to-be.
About the Contributor
Avery Greenaway, Multimedia Editor
Avery is a senior and this is her third year on the Purbalite. She's always in the mood for some quality sushi, and is very adamant about her preference...