Kehlani dives into self-growth in While We Wait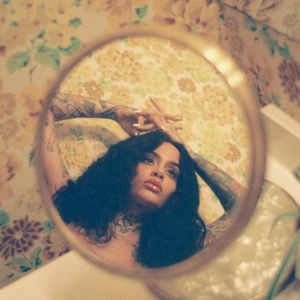 Singer-songwriter Kehlani explores the struggles faced in her life and how she has grown from difficult experiences on her new album, While We Wait.
Kehlani recently announced that she is pregnant and expecting a daughter, and this third album is said to be a gift to that child. The R&B album contains a mixture of upbeat tunes and slow, soothing songs about pain and growth.
The opening song, "Footsteps," is an emotional melody that talks about having a false sense of security in a struggling relationship that simply moved to fast. "Morning Glory" describes society's expectations of females and instead promotes natural beauty.
"Love Language" explores the relationship between a couple facing a language barrier and their decision to overcome the struggles. This song happens to be the story of a friend of Kehlani, making the lyrics all the more real.
Overall, this album contains a variety of songs that all tell their own stories. Kehlani skillfully creates a smooth and calming series of songs that fit her voice perfectly and showcases her songwriting.