Captain Marvel fails to please audience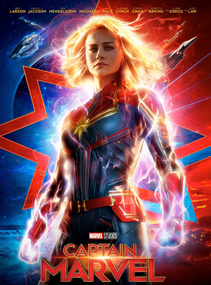 Hang on for a minute...we're trying to find some more stories you might like.
Captain Marvel is the first Marvel superhero movie with a female lead, and a rare example of Marvel having to play catch up with DC, which had great success with Wonder Woman in 2017.
Captain Marvel is based on one of the less well-known Marvel comics. This film focuses on fighter pilot Carol Danvers, who becomes Captain Marvel but then cannot remember her previous life on Earth.
Captain Marvel is played by Brie Larson, who does a solid job as the superhero. But she tries too hard to be funny and it does not work. Larson is just not a comedic actress and most of her lines do not land.
The film is underwhelming and has no big fight scenes. The film also has a weak villain who gives Captain Marvel no real competition.
On the positive side, Captain Marvel is powerful and presents a strong female lead.
But for most superhero movie fans, the real excitement should come with the arrival of Avengers Endgame, which arrives April 26.
About the Writer
Ethan Coulehan, Staff Writer
Ethan is a junior and a first-year staff writer. When he's not writing really good headlines, he is talking about sports.