New group TXT debuts under BigHit Entertainment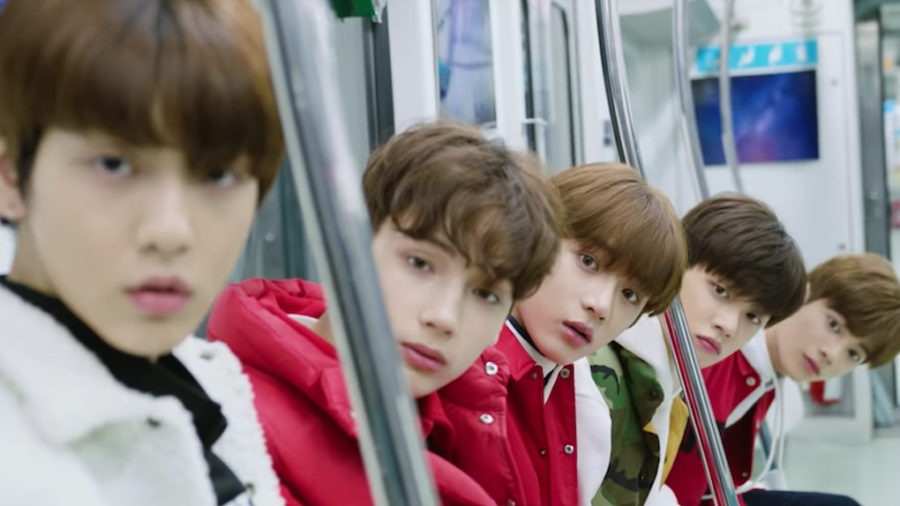 TXT, also known as Tomorrow X Together, is only the second group after BTS to debut under the Korean entertainment company called BigHit Entertainment.
TXT has released its first EP, The Dream Chapter: STAR. The record also signals that the one-time indie company BigHit is taking a larger role in the industry.
The Korean music industry is made up of entertainment companies that are responsible for putting out the numerous Korean pop groups that are growing in popularity throughout the world.
Specifically, three companies have been at the top of the music industry in South Korea for many years: SM Entertainment, YG Entertainment, and JYP Entertainment. Separately, they house some of the most popular K-pop groups, such as SHINee, EXO, Big Bang, PSY, and Twice.
However, BTS's spike in popularity and massive growth in sales have made their small company, BigHit Entertainment, one of the top entertainment companies in South Korea. Until now, BigHit's only group was BTS, while the top three companies have housed many active groups at once.
The new five-member K-pop band TXT has released five songs to mark its debut. The boys are rather young, ranging from ages 16 to 19, and it definitely shows in their music. Their songs range in style, but are mostly upbeat and give off strong summer vibes. The music feels innocent and happy, and will leave listeners smiling when they hear the songs.
The concept for their EP is positive and youthful, creating a cheerful feel-good vibe.
While songs "Crown," "Our Summer," and "Cat & Dog" are boppy and are worth dancing to, "Nap of a Star" is a slower song that shows off their vocal skills despite being such a young new group.
Though the boys lack experience, they are talented and show great potential for the future, making a great addition to BigHit's company and showing the company's skill in building well-rounded K-pop groups.
Many fans will be excited to know that a new group has joined BTS's BigHit. However, TXT clearly has a unique sound and style, and the group deserves its own chance to develop and grow without being constantly compared to BTS, whose group members have years of experience.
If TXT continues to grow and make music with as much care as their first EP, they will surely find their own success and become a great group under BigHit.
About the Contributor
Prudence Nowicki, Multimedia Editor
Prudence is a senior and a third-year multimedia editor. She enjoys a majority of her time listening to K-pop, watching anime, K-dramas and enjoying all...