WPIAL 6A basketball championship proves need for shot clock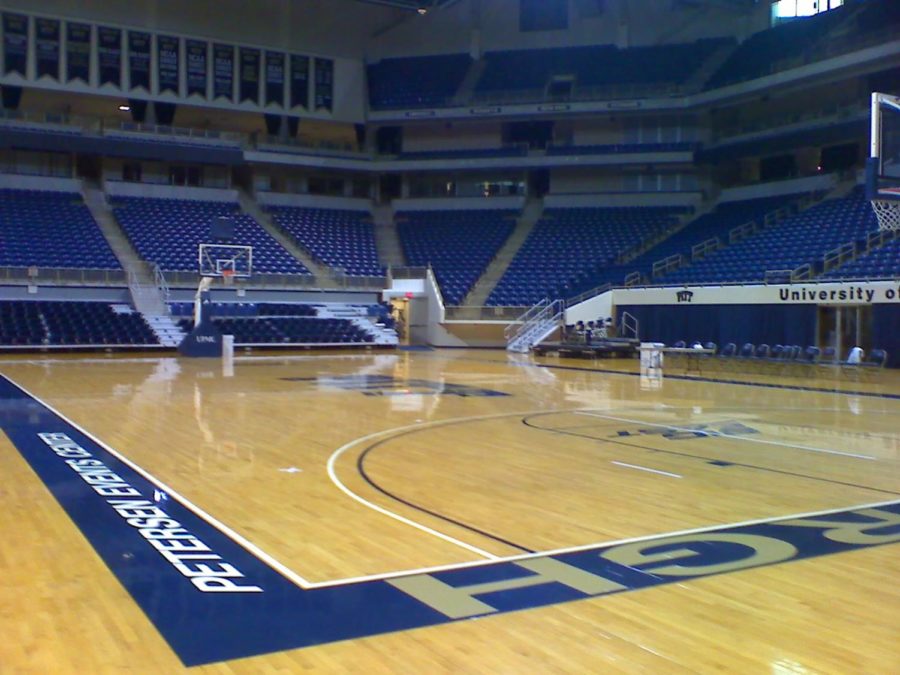 The WPIAL basketball championships were held at the Petersen Events Center over the weekend and the final game at the Pete brought lots of controversy.
Mt. Lebanon took on Butler in a matchup between two teams that feature some of the WPIAL's top talent. Butler star forward Ethan Morton and Lebo's Sean Loughran both dropped 21 points on 6A basketball's greatest stage.
Mt. Lebanon defeated the Golden Tornado 62-57, but the game will not be remembered for Lebo's win as much as for the strategy the team used.
Early in the fourth quarter, with Mt. Lebanon up by multiple possessions, the Blue Devils started to burn the clock out. The team held the ball on most of their possessions for longer than 30 seconds before taking a shot, with some possessions lasting for over a minute.
Butler, which was running a zone defense, left Lebo's guards out near half court to hold the ball until they felt the need to shoot. The Blue Devils passed up multiple open three-point shots and even layups just to waste time off the clock.
Fans could be heard loudly booing the game plan, which did not give Butler a chance to possess the ball and which slowed the game down to a halt. Yet Lebo did not break any rules.
The solution to this problem is simple: High school basketball needs a shot clock.
Only eight states currently deploy a high school shot clock: Maryland, Massachusetts, Washington, Rhode Island, New York, California, North Dakota and South Dakota.
A 30-second shot clock is used in college, so a 35-second clock could be the answer to all concerns.
Now is the time to take action. Mt. Lebanon may have still won the game, but the way they did will leave a sour taste in basketball fans' mouths for championships to come.
About the Contributor
Austin Bechtold, Staff Writer
Austin Bechtold is a senior and this is his second year on the Purbalite. He can be found on the boys volleyball team, at major sporting events, and always...