Backstreet Boys release most diverse album yet after six year hiatus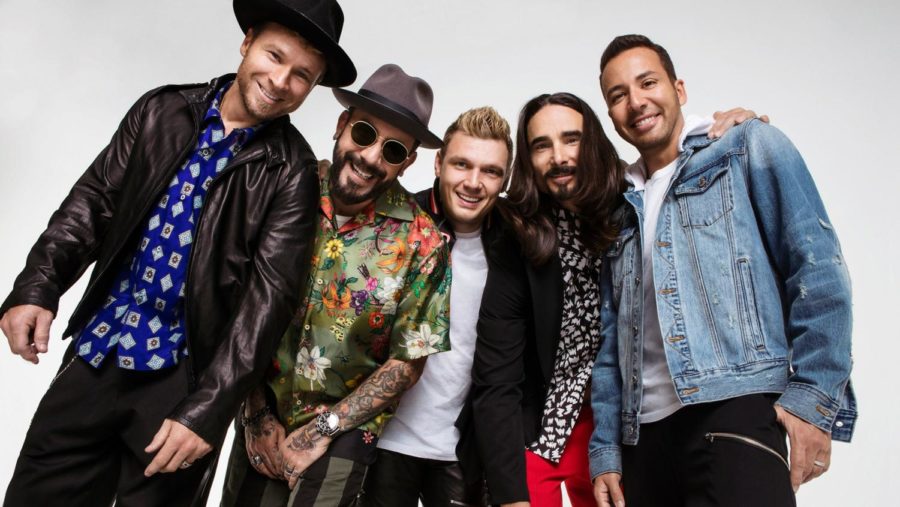 The Backstreet Boys had time to think about their next album and a new approach to the rapidly changing music industry as they toured the world promoting their last album, In a World Like This.
They responded by releasing the album DNA, which featured the hit "Don't Go Breaking My Heart." It also includes "Chances," a song with pensive lyrics co-written with pop artist Shawn Mendes.
The six-year interval between In a World Like This and DNA gave the boys time to capture techniques used in popular music today. Because of this, DNA could be their most diverse album yet, as it incorporates R&B, country, and funk.
"No Place" provides steady competition for other rising country hits, and probably comes as a surprise for Backstreet fans everywhere.
In addition to incorporating modern pop influences into DNA, the Backstreet Boys reflect on their original style of dance pop and R&B with "New Love."
"Breathe" showcases the boys' different roles and vocal parts in the band, and is made complete with an entirely smooth a capella section. "Passionate" brings a young spirit to the album which the boys have always seemed to maintain.
It seems as if the boys aren't going away anytime soon. As long as they continue adapting to the current genres and maintaining their youthful style, there will be many successful albums to come.
About the Contributor
Brooke Scanlon, Multimedia Editor
Multimedia Editor Brooke Scanlon is a junior and is in her third year on staff. She normally can be found at taekwondo, singing, or at Chick-fil-A. If...