"Ted Bundy Tapes" reveal mind of killer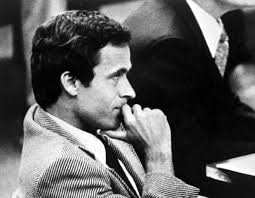 Lately, there have been countless television shows about true crime that viewers have been obsessed with, and Netflix's new documentary The Ted Bundy Tapes is one of them.
The documentary explores the mindset of one of America's most notorious serial killers, Ted Bundy.
The show explains how most people saw Bundy as a charismatic, good looking, hard-working person, all while he was secretly living a life of savagery.
In the Netflix original, multiple journalists sit down and give chilling accounts of their interviews with Bundy from prison. Most of the voiceover is done by Bundy himself, in tapes made of the interviews. The tapes reveal Bundy's dark and distorted point of view of his crimes.
Informative accounts of Bundy's upbringing, including his adoption and messy breakup with his college girlfriend, are included. These scenarios give an insight into Bundy's life and reveal the circumstances that may have driven him to rape and kill over 30 women.
The Ted Bundy Tapes provides an interesting insight into Bundy's personal struggles, the murders, and the trials.
About the Writer
Grace Esposito, News Editor
Grace Esposito is a senior news editor in her third year on staff. She can usually be found either procrastinating on her homework or taking long walks...