CYO takes hoops back in time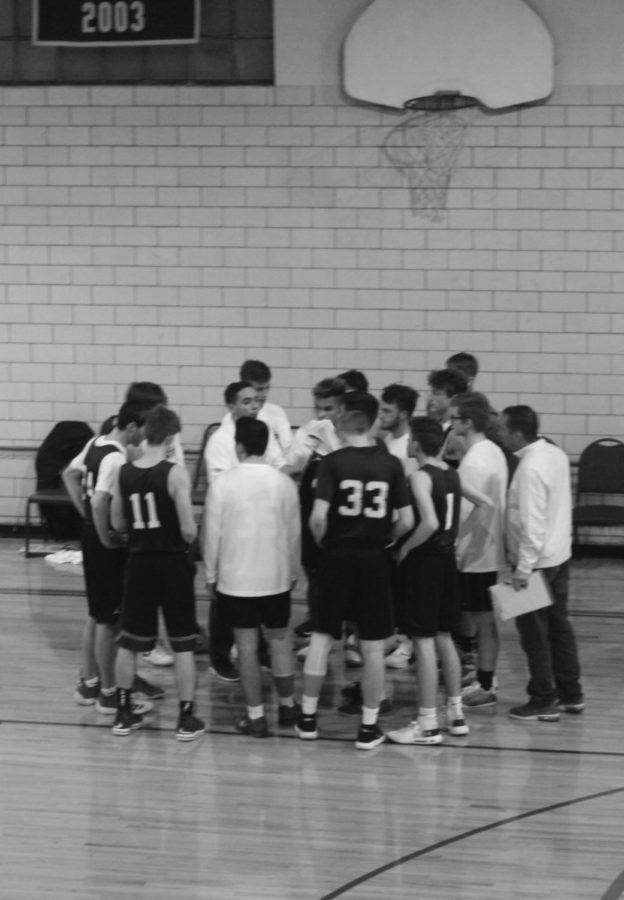 In the last few years, the CYO basketball league has taken off, bringing Baldwin students back to their old grade schools to play once again.
The Catholic Youth Organization league consists of Catholic schools that offer an alternative for high school students who do not play basketball for their high school team.
Baldwin students have taken advantage of the opportunity and both St. Elizabeth and St. Gabe's field teams that feature many Baldwin students. The two teams are grade-school rivals, so many graduates come back to play for their former school in part to get another chance to beat their old foe.
"It's really fun," senior St. E's guard/forward Colin Poe said. "It's not serious but we take it seriously, even though we don't have the pressure on us so we are going to have fun with it."
On the other side of the rivalry, St. Gabe's guard Colton Barr agreed.
"I like it because I went to middle school there and it's nice to represent St. Gabe's again," Barr said.
Barr is the only returning player from last season's state championship team. He hit the game-winning shot last season at St. Thomas More.
"Toward the end of the fourth quarter it was tied 42-42 and we had the ball with 30 seconds to go," Barr said. "I got the ball about two or three feet behind the arc and launched the ball with two seconds remaining and I hit it. Just hearing the crowd go crazy and my teammates hugging me was unbelievable and it actually gave me the chills."
Barr hopes he can help lead his team back to the championship for a second consecutive year.
"We are going to try to go back to back for the CYO championship and not lose a game," Barr said.
Fellow senior Dre Howell thinks that Barr is key to their success.
"Colton is our water in the desert," Howell said.
Meanwhile at St. Elizabeth, the players are a little more familiar with each other. Many key players, including Tyler Gurchak, return for their final season.
"People underestimate the kids who play," Gurchak said. "You have kids who could be playing for the school and could get decent time."
Gurchak is happy to be able to play with his Baldwin friends.
"It makes it more fun and competitive and gives it an edge," Gurchak said. "We're looking pretty good. We brought some guys up from JV and have some new guys."
The teams met earlier in the year at St. Gabe's where the Gators took round one, defeating St. Elizabeth 57-56 in a back and forth, highly competitive game.
About the Contributor
Austin Bechtold, Staff Writer
Austin Bechtold is a senior and this is his second year on the Purbalite. He can be found on the boys volleyball team, at major sporting events, and always...