Murray may regret decision to go with NFL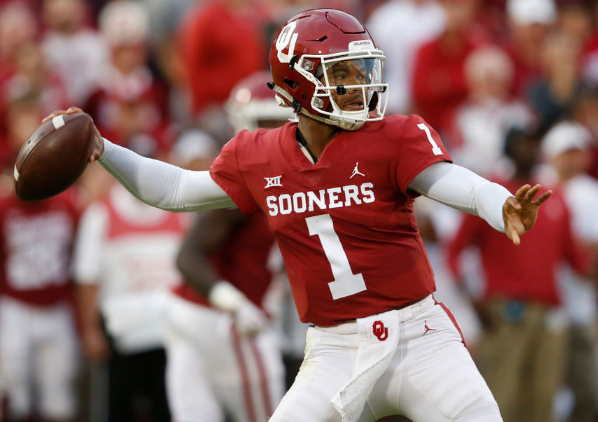 Heisman Trophy winner Kyler Murray on Monday announced he is fully committed to being a quarterback in the NFL over being an MLB prospect.
Murray was drafted ninth overall by the Oakland A's in the 2018 MLB Draft. With this selection, Murray was in line for a $4.66 million signing bonus. Murray already received $1.55 million of that bonus and will have to return it, while also having to forfeit the remaining $3.11 million.
Murray is projected to also be a first rounder in the NFL Draft. If that happens, he will be the first player ever to be a first rounder in both the NFL and MLB Draft.
Even though Murray will make history if he does so, this may not be the smartest move for him.
First, let's look into the pros of him choosing the NFL:
The NFL offers one big thing over the MLB: super-stardom. The NFL has a larger audience and he will be exposed more if he becomes the star he is projected to be.
With this exposure he can receive more endorsements in the NFL than the MLB. There are many more football players who receive commercial and endorsement offers than baseball players.
Next, he can become a star in football far sooner than he can in the MLB. In the MLB he would have to climb up the minor leagues and with this he could possibly never get the call to come up to the majors.
In the NFL, assuming he is drafted by a team that needs a QB, he will receive starter minutes during the first game of the 2019 season.
Now, let's move to the cons of him choosing the NFL.
The biggest con is that he can be injured much more easily in the NFL. Yes, injuries happen in the MLB, but the injuries in the NFL are usually more severe.
Concussion studies show that many NFL players have CTE after their time in the NFL.
An example of a worst-case injury is the one suffered by Ryan Shazier of the Pittsburgh Steelers, who had a neck injury and initially was given only a 20 percent chance to walk again. Luckily, he is having great success, but there is no promise that he will ever play again.
Another con is Murray's size. He is listed at 5'11 and is probably smaller than that.
Size is extremely important, as star-QB Drew Brees fell to the the second round because of his size, and he is listed at 6'0.
Lastly, NFL contracts are not guaranteed.
In baseball, every contract a player signs is guaranteed money. Every penny he signs for he would get, no matter what. And with the talent he has, that money would add up quickly if he lived up to his potential.
It's hard to know if this decision is a good one or a bad one for Murray, but looking at the different pros and cons for both, it looks like a bad one.