Vampire Weekend returns with Father of the Bride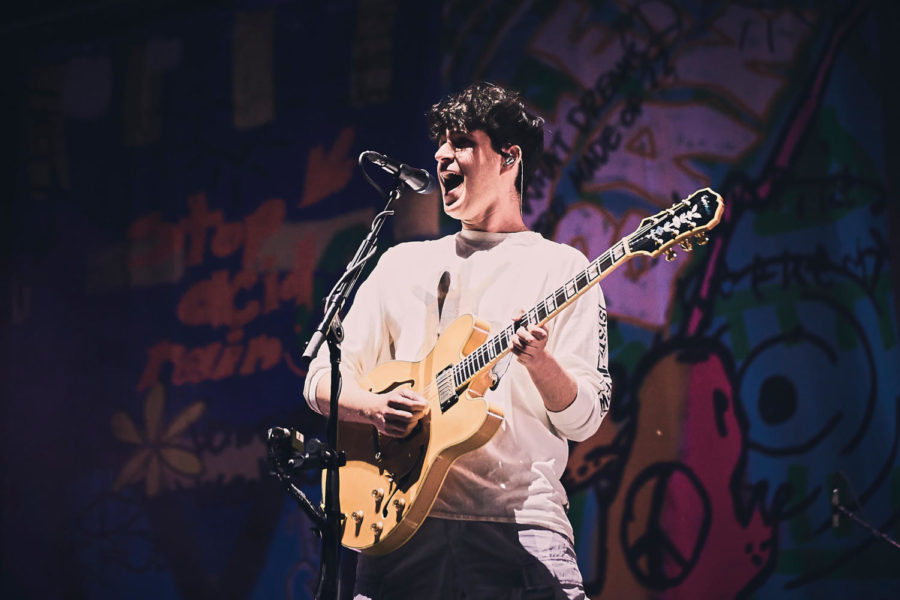 After being away for about six years, American indie band Vampire Weekend is finally returning with a new album.
Their upcoming album, Father of the Bride, will have singles released in sets of two songs for three months leading up to the full 18-song album. Their first two songs, "Harmony Hall" and "2021," were released in late January.
This album will be their first to feature guest vocalists. Lead singer and songwriter Ezra Koenig has said he likes the idea of opening up the band's musical world.
'Harmony Hall' contains varying musical components such as a regal piano and old school rock sounds, which add to the overall soulful, feel-good groove of the song. Although the band hasn't given the song an exact meaning, on a base level it seems to be about a communal experience. But on a deeper level, it could be seen as a take on political corruption.
"2021" is a mellow, buoyant song that still manages to have varying levels of depth. The additional synth vocals from Japanese singer Haruomi Hosono add a rich, unique sound to the song.
Overall, fans are exhilarated about the release of Vampire Weekend's long-awaited album. Following the release, the band will tour around North America.
About the Contributor
Lena Barakat, Sports Editor
Lena Barakat is a sports editor and this is her second year on the Purbalite. She likes listening to The Smiths, Amy Winehouse, and Talking Heads. When...