Boys and girls swim team look to make WPIAL's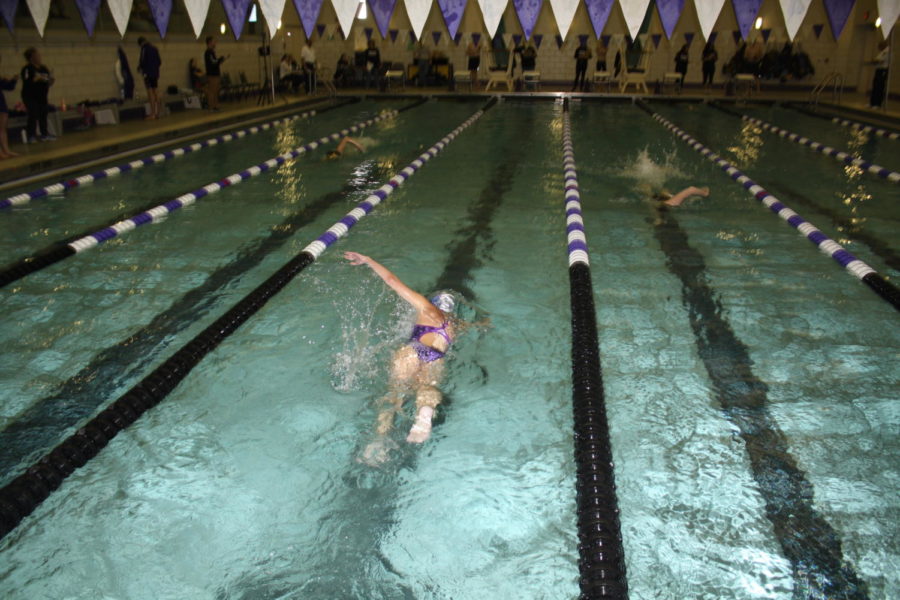 While the girls and boys varsity swim teams lost against Thomas Jefferson on Tuesday, the swimmers still had an opportunity to recognize the hard work of the seniors during their time at Baldwin.
Sophomore Dylan Stokes reflected on the Senior Rec meet and his time with the seniors.
"It was sad to watch because I know that next year they won't be here," Stokes said.
Stokes said he has learned a lot about the sport from the seniors.
"I learned that it's really all about having fun and supporting the team any way you can. There's an individual aspect, but it's a team sport so you can't just focus on yourself,"  Stokes said.
Seniors on the team are Quinn Scharding, Katelyn Meyer, Valerie Marino, and Camryn Beveridge.
Meanwhile, as the season nears its end, individual swimmers are still working on reaching WPIAL qualifying times.
Stokes is close to qualifying for WPIALs in the 50 meter freestyle, being less than a second away from making it.
"I think I can do it. I just have to work really hard," Stokes said.
Stokes also said he is hoping to embrace more of a leadership role next year, since there will be a small senior class and a need for leaders.
"Next year we will need to step it up since the seniors are leaving," Stokes said.
The swim teams have two meets left in the season.
About the Writers
Colton Brain, Staff Writer
Colton is a senior and a third-year staff writer. He is a big sports fan and especially loves football and baseball. He loves to give his takes on the...
Andrew Golvash, Staff Writer
Andrew is a senior and a first-year staff writer for the Purbalite. He enjoys playing hockey and he can be found saucing biscuits and wheeling hard all...