NFL referees miss the mark in tough Championship weekend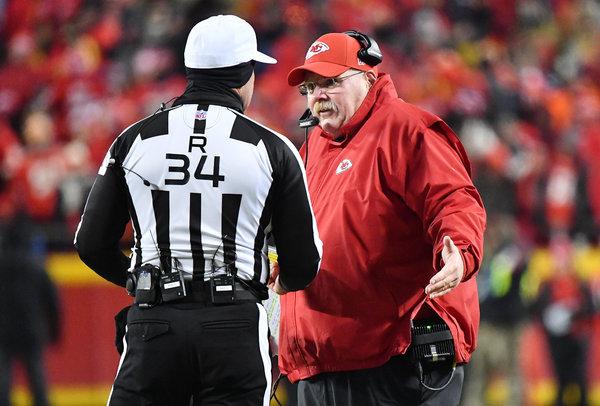 Oh NFL officiating, it is time for a change.
Last year many debated what was defined as a catch or no catch, the biggest example being the controversial Jesse James non-catch in the late-season game between the New England Patriots and Pittsburgh Steelers.
Sunday's NFC Championship game between the Los Angeles Rams and New Orleans Saints provided another example of the referees becoming the center of attention in one of the league's best games.
This season has been marred by bad officiating and controversial non-calls. The worst example of this is the blatant pass interference non-call on Rams corner Nickell Robey-Coleman with the game tied at 20 with 1:45 to go in the game.
The play can be found here: https://www.foxsports.com/nfl/video/1429196867852
Robey-Coleman clearly interfered with Saints receiver Tommylee Lewis. Even if that penalty was missed, there was still helmet-to-helmet contact that should have also resulted in a flag for unnecessary roughness.
The absence of a penalty proved costly for New Orleans. The Saints were forced to kick a field goal instead of gaining a first down and the ability to run the clock down inside 10 seconds and then attempt a kick for the win.
After Los Angeles got the ball back, they kicked a field goal of their own to send the game to overtime. Then after a Drew Brees interception, the Rams knocked home a 57-yard kick to send them to the Super Bowl.
The outcome was greatly skewed by the no call and it effectively cost the Saints their second Super Bowl appearance in franchise history.
After the game Head of Officiating Al Riveron called Saints Coach Sean Payton and said the NFL got it wrong.
The NFL needs to find a way to take accountability for its actions and make things right in the future. They did it with the catch rule and it is necessary here as well.
So many things could have changed in the game to alter the outcome up to that point, and the Saints missed many opportunities. Despite this, the magnitude of the game and the Super Bowl destination make the call even more frustrating.
The officials called pass interference on Steelers corner Joe Haden in the very same stadium only weeks ago, which altered the Steelers' season. Obvious bad calls were also made in the Steelers game vs. the L.A. Chargers as well.
Though the officiating cannot be the only excuse for New Orleans, the NFL needs to make both controversial called penalties and non-calls reviewable. Regardless, Saints fans will always wonder what could have been.
About the Contributor
Austin Bechtold, Staff Writer
Austin Bechtold is a senior and this is his second year on the Purbalite. He can be found on the boys volleyball team, at major sporting events, and always...