The future is now for Pitt basketball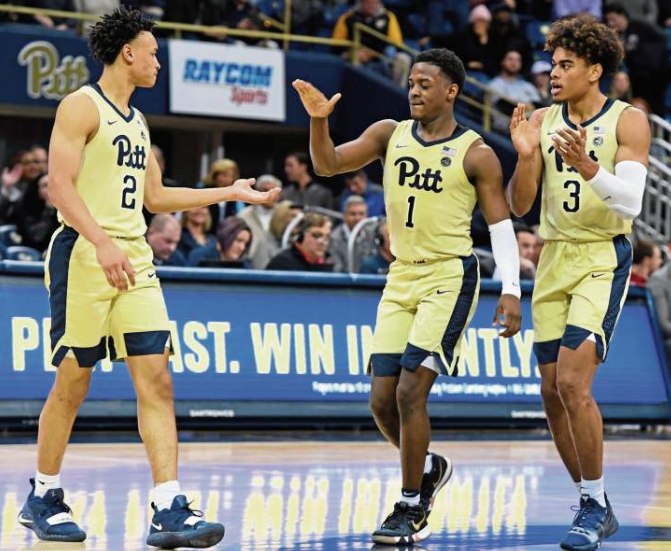 After two seasons of painful losses, embarrassing performances, and an empty Petersen Event Center under Head Coach Kevin Stallings, Pitt basketball is back on track.
After the 2017-2018 season, Pitt and Stallings agreed to part ways because the program was getting truly out of hand. The coach recorded a 24-41 record, which includes last season's program-record 24 losses and going 0-18 in ACC play.
In comes Jeff Capel, an assistant under Duke's Mike Krzyzewski, to change the culture and turn the Pitt program around.
Capel entered the program and has found immediate success.
The latest evidence came in Monday's huge 75-62 victory over No. 11 Florida State. It was an impressive performance by such a young Pitt team, going up against numerous FSU upperclassmen.
Star freshman guards Trey McGowens and 'The X Man' Xavier Johnson have emerged as standouts for Capel in his first season at Pitt.
These two guards have been the key to the Panthers' success throughout the early part of the ACC season. McGowens has come into his own, scoring 30-plus points the last two home games, and Johnson has led the team in scoring while being the main ball handler and facilitator.
They have been complemented by key role players in Malik Ellison, Terrell Brown, and Au'Diese Toney. Meanwhile, senior Jared Wilson-Frame and New Mexico State transfer Sidy N'Dir have stepped up into a leadership role that was severely lacking a year ago.
Capel has not just delivered new energy to the program. He has brought hope in such a short amount of time.
There is a sense of belief in the players and fans that Pitt can exceed expectations, if there were any at all, and be the most improved team in the ACC and potentially in all of college basketball.
The ACC season is still young, but Pitt is off to a very promising start. The road only gets tougher from here, with Syracuse and Duke the next two opponents on the schedule.
The Panthers have woken up from their coma and are back from the dead, hoping to sneak into the tournament and prove to all the doubters that Pitt basketball is back.
About the Contributor
Austin Bechtold, Staff Writer
Austin Bechtold is a senior and this is his second year on the Purbalite. He can be found on the boys volleyball team, at major sporting events, and always...