Israeli films, shows breaking through on Netflix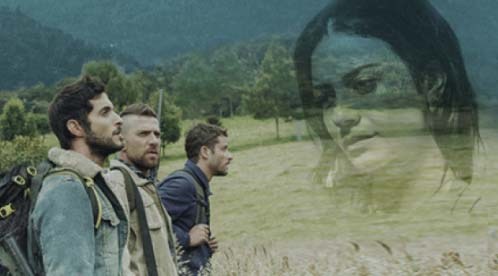 There's good news for viewers bored of typical American crime and cop shows. Thursday, Netflix released the Israeli series When Heroes Fly. The network acquired the rights to the show from Keshet International, after the show was a success in its home country.
The series follows the adventures of four friends and war veterans of a special forces unit. After 11 years, they reunite to find Yaeli, the former girlfriend of one man and the sister of another.
Adapted from  Israeli author Amir Gutfreund's 2008 novel of the same name, this series takes place deep in the Columbian jungle. The character Yaeli is portrayed by Ninet Tayeb, an Israeli actress and musician who has been praised as "one of the hottest new artists to break into the United States.¨
This addition is just the latest of Israeli shows to break into the U.S. market.
On Jan. 1, Netflix released the hit movie The Cakemaker, which was the country's Oscar nomination this year in the foreign language movie category.
In late December, Netflix added the cop comedy Hashoter Hatov, or The Good Cop. The show, which premiered in Israel in 2015, focuses on a cop who is forced to move back in with his family.
Also in December, Netflix added two seasons of the popular Shtisel. The show features Akiva, a young ultra-Orthodox man living in Jerusalem's Mea She'arim neighborhood. The main character is played by Michael Aloni, one of the stars of When Heroes Fly.
This surge comes following the breakthrough of Bollywood film media into American culture in recent years. With this growing trend, American audiences can look forward to experiencing media from a wider array of cultures.