Harden becomes MVP favorite with historic run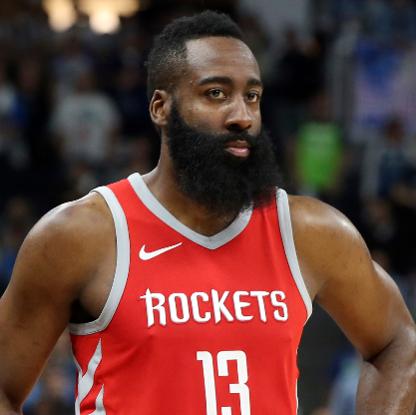 James Harden is the hottest athlete in sports right now, and it does not look like he is slowing down anytime soon.
The reigning NBA MVP has dropped 30-plus points in his past 13 games, and in seven of those games he had 40-plus points.
The Houston Rockets have won 12 of their last 14 games thanks to the historic run Harden is on right now.
Harden's hot streak has pushed him to become the MVP favorite for this year, overtaking Milwaukee's Giannis Antetokounmpo lead for the award.
Up until this run by Harden and the Rockets, Antetokounmpo was looked at as a clear lock for MVP, but that has all changed. If Harden continues to play like this, he will be awarded his second MVP in two years.
A great chunk of his dominance comes from the free throw line. Harden currently averages 11.0 free throw attempts per game, a career high for him. Over his streak, he has averaged 14.8 attempts per game.
The MVP is also heavily relying on the three-point shot for points. Harden averages 12.4 three-point attempts per game, and is making 4.8 per game.
Last year Harden proved to be a top offensive player in the league. This year he may be the best in the league, and one of the all-time greats.