Marvel sets new standard for animation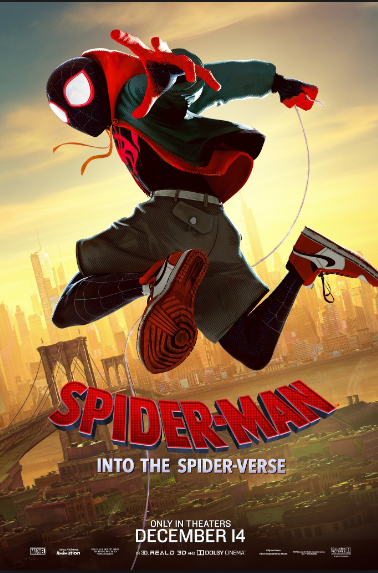 Hang on for a minute...we're trying to find some more stories you might like.
Spiderman: Into the Spider-Verse sets new standards for not only animated movies, but for further entries in the Marvel cinematic universe.
The animated approach taken in Spider-Verse gives the film a unique spin, as the movie is super colorful with outstanding animation.
On top of that, the character development is very relatable. The protagonist, Miles Morales, has a true character arc involving his relationship with his father throughout the movie.
As the film opens, Peter Parker's Spider-Man is killed, and Morales realizes that he too has been bitten by a radioactive spider, and he can become the next Spider-Man. But multiple universes are colliding, so a variety of webslingers from other worlds show up.
The interactions among these various superheroes, which include a Spider-Pig, give Spiderman: Into the Spider-Verse an ironic yet comedic tone.
One drawback for the film is that Kingpin, the main antagonist, is a little underdeveloped.
But overall Spiderman: Into the Spider-Verse is a must watch for superhero fans.
About the Writer
Gaige Grzelka, Staff Writer
Senior Gaige Grzelka is a first-year writer who often can be found dancing or filming. He has a passion for storytelling and filmmaking. Finding the truth...