iKON's new album discusses heartbreak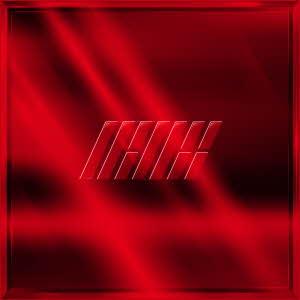 iKON's new album, New Kids Repackage: The New Kids, brings together a story of romance and heartbreak that led to the band's wide success in 2018.
iKON is a seven-member Korean pop band that left a large impression on fans last year and they quickly kicked this year off with yet another new hit. While their songs feature mainly Korean lyrics, this should not deter music lovers from giving them a try.
The new album consists of 23 songs, making for quite a large tracklist. However, the new album includes songs all the way back to their album from 2017, New Kids: Begin.
It brings together their top singles and hits from last year as well as their new song, "I'm OK." The songs tell a story of heartbreak and loneliness, but despite these topics the album is boppy and upbeat.
Anybody listening to iKON's music will want to get up and dance and the same goes for their new album. Their songs include electronic music, hip hop, and poppy choruses that will definitely make listeners feel good.
"Love Scenario" kicked off the band's success at the beginning of 2018 with the release of their album Return last January. "Love Scenario" is about the sadness of a recent breakup but how the happiness of the past makes the pain bearable. Lyrics include the lines "Love scenario that we created… It was a quite good romantic melodrama."
On the other hand, "Killing Me", another song on the album, talks about how the breakup hurts. "Your presence is still here, killing me again." The song is a bit darker in comparison to "Love Scenario" and contains a much more electronic sound.
Following this hit they released "Goodbye Road," which is exactly what it sounds like. It's slower in comparison to their other songs and talks about going separate ways from a previous love.
Finally, "I'm OK"  is arguably the darkest of their songs. It lacks the electronic and boppy sound that many of their other songs have. It wraps up the story of romance by saying that no pity is needed anymore. The sadness of the breakup just means that that there was love in the past. "I'm OK, you don't have to mind me. I'm used to being alone," the lyrics say.
Overall, the album lives up to all the standards the band set in 2018 and fans will likely be pleased. The romantic feelings behind their songs that many can relate to, along with a hip hop meets electronic sound, show exactly why the band gained so much popularity and that it was well deserved.
Hopefully with this repackage album kicking off the new year, the band will bring more unique music later on in 2019.

About the Contributor
Prudence Nowicki, Multimedia Editor
Prudence is a senior and a third-year multimedia editor. She enjoys a majority of her time listening to K-pop, watching anime, K-dramas and enjoying all...