Column: Brown needs punishment, not a trade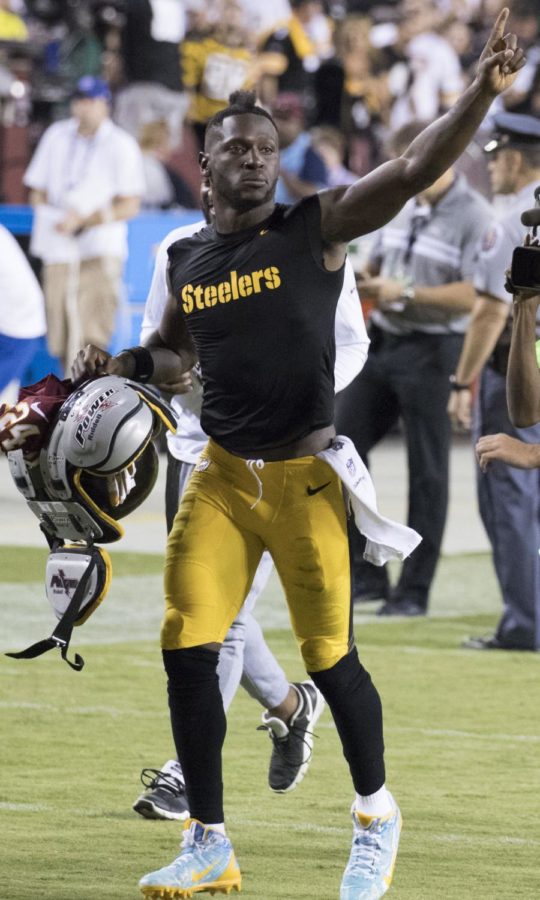 Pittsburgh Steelers wide receiver Antonio Brown has become the latest in a long list of distractions — a list that he has been on many times before — for a team that missed the playoffs for the first time since 2013.  
According to reports, a feud between Brown and Ben Roethlisberger pushed the star receiver to his breaking point.
Brown did not practice all week with a reported knee injury and was not active for Sunday's game against Cincinnati, a game the Steelers needed to win to have a chance to make the playoffs. To make matters worse, Brown left the stadium at halftime.
The Pro Bowler has gone rogue on the Steelers and has not been in contact with the team since, a tactic used not too long ago by LeVeon Bell.
Multiple journalists have reported that Brown has requested a trade. Brown hinted about where he would like to end up by tweeting at San Francisco 49ers TE George Kittle, following the 49ers on Instagram and unfollowing the Steelers.
So what does all this mean?
Many fans are calling for a trade, as Brown has requested. Mike Tomlin in his end-of-season press conference today said there has been no such trade request and that there has been a "lack of communication" between Brown and the organization.
Brown should not be traded — end of conversation.
Are Brown's actions alarming and inappropriate for a star player? Absolutely. Stars in the NFL are becoming more and more like this and the Steelers are the worst victim of this in the league with the egos of Brown, Bell, Roethlisberger and others.
But AB is a talent that no team can replace and losing him on the field would deeply affect the team.
Brown needs to be punished for his actions and the Steelers need to find a way to do so in the near future. Brown is a 30-year-old man who acts half his age, and even though fans love him, they can all agree Brown needs to do some soul searching and grow up.
AB needs to realize that his actions are forcing himself out of one the best situations in the NFL: a Hall of Fame quarterback, a good coach, a legendary franchise, and stability that can't even be found in a quarter of the league.
Brown needs to see that it's not too sunny on the other side. He should not make the same mistake that Bell made.
About the Writer
Austin Bechtold, Staff Writer
Austin Bechtold is a senior and this is his second year on the Purbalite. He can be found on the boys volleyball team, at major sporting events, and always...