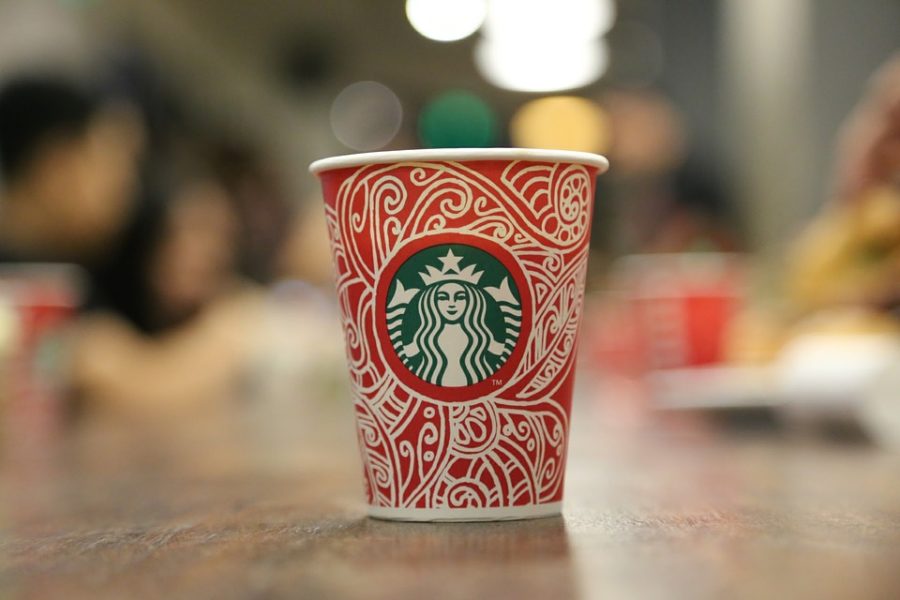 The 15 School Days of Christmas: Holiday drinks bring extra cheer
As the weather becomes colder and Christmas decorations start appearing, holiday drinks start to appear too. Once again this holiday season, fans of speciality beverages can replace their fall pumpkin spice lattes with more wintery drinks.
For example, Starbucks rolled out its range of festive beverages as early as Nov 1.  Fans are getting the usual classics this season, like the peppermint latte for the 16th year in a row.
Also this year, Dunkin has released new choices like cinnamon sticky bun coffee and lattes, and will still be offering peppermint flavors. For people still in the mood for a cold drink, Chick Fil A has begun to offer its peppermint chocolate chip milkshake.
Those with more adventurous tastes can opt for some less traditional flavors, like Starbuck's new juniper latte, made with juniper-flavored syrup and  topped off with layers of pine-citrus sugar dusted foam. Yes, like the tree.
But all these increasing options beg important questions. Is the commercialization of Christmas going too far? Do advertising ploys distract from the true meanings of the holidays?
For example, Starbucks has not released a cup that wasn't controversial since 2014 and Dunkin´s discontinuation of the peppermint mocha flavor sparked anger among fans this year.
Although cynics can argue that the fanatic popularity of these drinks take away from the true meaning of Christmas — especially since these companies are making big money from their holiday-themed drinks — the truth is far different.
For a lot of people, these drinks are just becoming an additional part of the holiday season to share with family and friends. They can perfectly complement established holiday traditions, like gingerbread house making or ice skating.
No matter which drinks people choose, most people agree that holiday drinks make the season extra special.