Ice Cube proves relevance with new album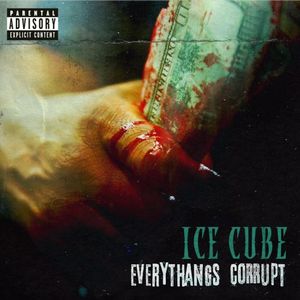 With the release of Ice Cube's new album, Everythang's Corrupt, he's proven that despite his age he still has a place in today's world of music.
One of the singles from the album, entitled "Arrest the President," shows Cube still retains his knack for rapping about the political climate and the issues that surround the country. Cube similarly comments on today's issues on the title track, "Everythang's Corrupt," rapping about issues such as the church, police brutality, the criminal justice system and others.
The album certainly shows that Cube has aged well with time, although it is kind of strange. It would be like if someone's dad showed up at the club and started acting as if he were still a young buck. Considering that most people today view a song from 2016 as old, Ice Cube must seem ancient.
With that being said, Cube still delivers with his typical aggressive West Coast gangsta rap attitude through the entirety of the album. Songs like "Can You Dig It" and "That New Funkadelic" give off that style that just screams 1989.
Ice Cube will go down as one of the greatest rappers of all time with landmark albums and smash-mouth hits. This album won't go down as one of them, but it still has several amazing songs that remind fans of the classics that made Ice Cube and gangsta rap famous.
About the Contributor
Jaiman White, Multimedia Editor
Multimedia Editor Jaiman White is a senior and this is his third year on The Purbalite staff. Jaiman can be seen in his natural habitat, in the back corner...