Beginner's guide to finding and watching podcasts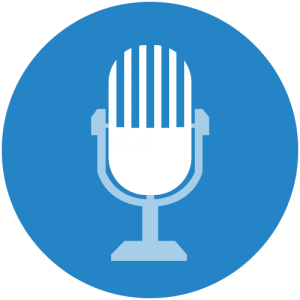 Hang on for a minute...we're trying to find some more stories you might like.
Most people have heard of podcasts, but are overwhelmed by the idea of sifting through the multitude of available podcasts.
Fear not: once people know what they're looking for, finding a good podcast is simple.
Each genre of podcasts has a rich diversity of ideas and viewpoints represented in it, so anyone can find a podcast they enjoy.
When people think of podcasts, they tend to think about people discussing news, politics, or sports. While these podcasts are common, and often good, there are several other common genres of podcasts that are equally good.
For example, "My Brother, My Brother, and Me" is a popular comedy podcast featuring the McElroy brothers, Justin, Travis, and Griffin, giving bad advice in response to questions posted on Yahoo Answers. The show is hilarious, and quickly dispels listeners' ideas of podcasts as serious.
In the same vein is the other popular podcast created by the McElroy family, "The Adventure Zone." In this podcast, the brothers record themselves playing tabletop games such as Dungeons and Dragons. The podcast combines the usual McElroy hilarity with interesting characters and a compelling storyline.
But the McElroys aren't the only creators of comedy podcasts. Other popular ones include "Judge John Hodgman," "2 Dope Queens," and "Keep It," each with original humor and concepts. There are also a multitude of serial fiction podcasts that deliver humor just as good as that of The Office or Parks and Recreation, such as "Wooden Overcoats" and "EOS 10."
Audio dramas excel even outside of comedy. There are a multitude of well-made fiction podcasts in every genre, from horror to science fiction. "The Strange Case of Starship Iris," for example, is a mystery set in space that will leave any listener wondering until the last episode, and "The Alexandria Archives" uses an intricate soundscape and unsettling subjects to create a podcast sure to scare listeners.
Of course, there are also a variety of good informative, political, and sports podcasts.
Informative podcasts cover a variety of topics, from "Philosophize This!" about philosophy to "Stuff You Missed in History Class" about little-known history. "The Daily" from the New York Times and NPR's "Up First" are educational and interesting political podcasts.
Popular sports podcasts include "Pardon My Take" and "The Bill Simmons Podcast," but there are enough sports podcasts that it's easy to find a local one that covers just the home teams for a certain city.
Yet another popular podcast genre is true crime podcasts. These podcasts, with such favorites as "Serial" and "Dirty John," keep listeners interested with true stories of unsolved crimes.
Even for people with interests not mentioned here, there is a podcast on nearly every topic someone could be interested in. The fact that podcasts are relatively easy and inexpensive to produce means that there are small-scale indie podcasts with niche topics alongside the most popular political podcasts.
About the Writer
Rachel Stofanak, Features Editor
Rachel is a senior Features Editor for the Purbalite. She spends her summers living in the woods and going by the nickname Echo and her school years doing...