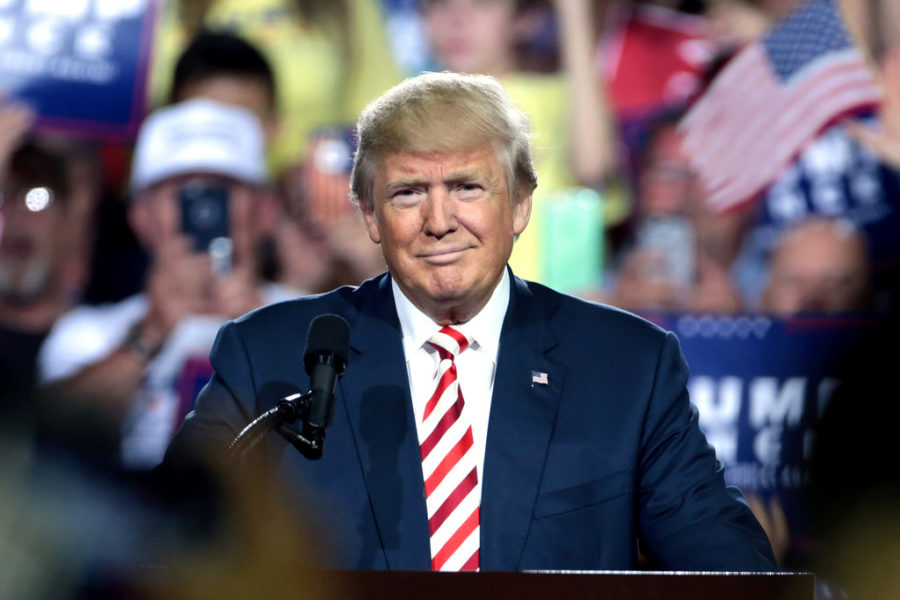 The 15 School Days of Christmas: Trump most certainly did not "bring back Christmas"
Of all of the preposterous claims Trump supporters have made, the most untrue of them all would have to be that Trump "brought back Christmas." And that's saying a lot.
Saying that Trump brought back Christmas is like saying he made America great again.
Christmas was always here, and America was always great. These things are true because of people who have compassion, dedication, and plain old-fashioned heart, all things that Trump lacks.
And even if Christmas wasn't here, Trump could have never brought it back because he is entirely unfamiliar with what Christmas is all about: spreading holiday cheer by giving back.
For example, this recent Thanksgiving, Trump said he was thankful for… himself. When asked during a press conference what he was thankful for, he replied that he was thankful for the "tremendous difference" he has made in this country.
What differences, specifically, are he thankful for? Is he thankful for the migrant children still not reunited with their families? What about the ones being tear gassed at the border? Or the detriment to the environment being done by pulling out of the Paris agreement?
If Trump can't grasp the concept of thankfulness for Thanksgiving, it's highly unlikely that he's knowledgeable about the spirit of Christmas.
Maybe what Trump supporters mean when they say he brought Christmas back is that he made it okay again to shame those who don't celebrate Christmas.
People who've observed an apparent lack of Christmas spirit in recent years most always begin their argument by recounting that people wish them "happy holidays" instead of "merry Christmas."
To rebut that complaint: What is wrong with inclusivity? What is wrong with recognizing the country's diversity? What is wrong with a statement that wishes a good holiday season to those who don't celebrate Christmas and to those who do?
In America, we have lots of people who celebrate Christmas, and lots of people who don't. And no matter which category an American falls under, they have the same rights as everyone else.
Isn't that one of the things that "makes America great"?
And besides, if anything, Trump has only made the holidays worse this year.
It's arguable that it's harder to celebrate Christmas when you're worried about Russian collusion in what's supposed to be the world's most secure democracy.
Days ago, Trump's former lawyer Michael Cohen plead guilty to lying to Congress. If Trump's written answers that he submitted to Robert Mueller don't add up to Cohen's new truth, America could be in for political uncertainty.
It seems that all Trump's giving to America for Christmas is a new chapter of lies. Only this time, they're being investigated.
Overall, for anyone who is feeling an extra amount of holiday cheer this season, please know that Trump definitely isn't the benefactor.