Juul suspends sales of some flavored pods, but FDA backs off ban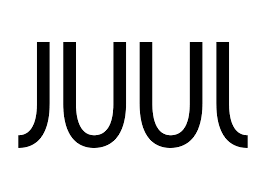 While the Food and Drug Administration has backed down from a proposed ban on flavored e-cigarettes, some manufacturers of those products have announced their own measures to curb teen vaping.
Juul Labs said it would "suspend sales of most of its flavored e-cigarette pods in retail stores," according to a New York Times story. But the company also said it would eventually start selling again at stores that invest in technology to determine that buyers are 21 years old.
Also, the company will continue to sell mint, tobacco and menthol flavors, to keep former cigarette smokers who use Juul pods from going back to cigarettes.
Meanwhile, although the FDA backed down from a ban on e-cigarettes, the agency did announce a ban on menthol and flavored traditional cigarettes.
Michelle Coury-Brendel, Baldwin's school nurse, said the actions are not strong enough.
"I really wish that they would just ban flavored e-cigarettes altogether, because they contain nicotine just like regular cigarettes do, and are just as addictive, especially for minors," Coury-Brendel said.
She acknowledged that at least some progress was being made, however.
"I think more should be done, but I certainly think that banning (flavored cigarettes) and restricting e-cigarette sales is a step in the right direction."
Athletic Coordinator/Assistant Principal John Saras said he thinks that more constraints need to be imposed on the e-cigarette business before there will be a noticeable decline in teen vaping.
"I think there need to be stronger restrictions on purchasing these products in stores and also online," Saras said. "It is too easy for minors to buy these products online."
Senior Erin Winkowski, however, argued that a ban on e-cigarettes could drive teenagers to smoke traditional cigarettes.
"I'm actually afraid that people will turn to worse things like drugs or regular cigarettes, which are even less clean and more dangerous, if they can't vape instead," Winkowski said.
The Juul restrictions on flavored e-cigarettes will not stop at least one 18-year-old senior from vaping.
"I understand that using e-cigarettes is bad for me, but I think it is a healthier alternative than smoking cigarettes," the senior, who requested anonymity, said. "I am going to continue using e-cigarettes even though Juul discontinued some of its flavors."