Pens struggle early in the season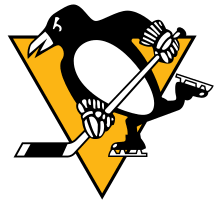 The early parts of the 2018-19 NHL season have been a bumpy road for the Pittsburgh Penguins.
Captain Sidney Crosby had a slow start, but he is now providing much of the Penguins' offense along with Evgeni Malkin, who has been on a scoring streak lately. Although the superstars are playing very well, good hockey hasn't been coming from the rest of the roster.
Goalie Matt Murray has been not been the same player that fans saw two years ago.
Meanwhile, signings and trades from last year's deadline through the offseason are not living up to expectations.
Trade deadline acquisition center Derick Brassard has been playing well this season, but injuries have been cutting his time on the roster. Also, newly acquired defenseman Jack Johnson hasn't been providing the gritty defense that he was meant to bring. The Pens also traded a worn-out Carl Hagelin for younger winger Tanner Pearson from the Kings.
Head coach Mike Sullivan has been switching the lines constantly, almost every game, in an effort to spark a rebound for the team.
Both Sullivan and General Manager Jim Rutherford have many options they could take, but there are a couple that are more likely to happen than others.
A likely scenario would be the Penguins moving to a short-term rebuild, in an attempt to get a better team and good draft picks that give the team a better future than it is set for now. Right now, the Penguins have too many older players and not enough young talent. The only downside to this scenario is wasting the final playing years of superstars Sidney Crosby and Evgeni Malkin.
Another route Rutherford may take is to tank the next three or four years and create another superteam, like he did in 2015-2017. But this is very unlikely due to the decreased values of players on the team and not having enough surplus for another elite player. Giving up more draft picks would also hurt the Pens as they would not be able to find more future talent.
Until the trade deadline, Penguins fans will have to wait to see what unfolds.