Butler trade helps complete "process" for 76ers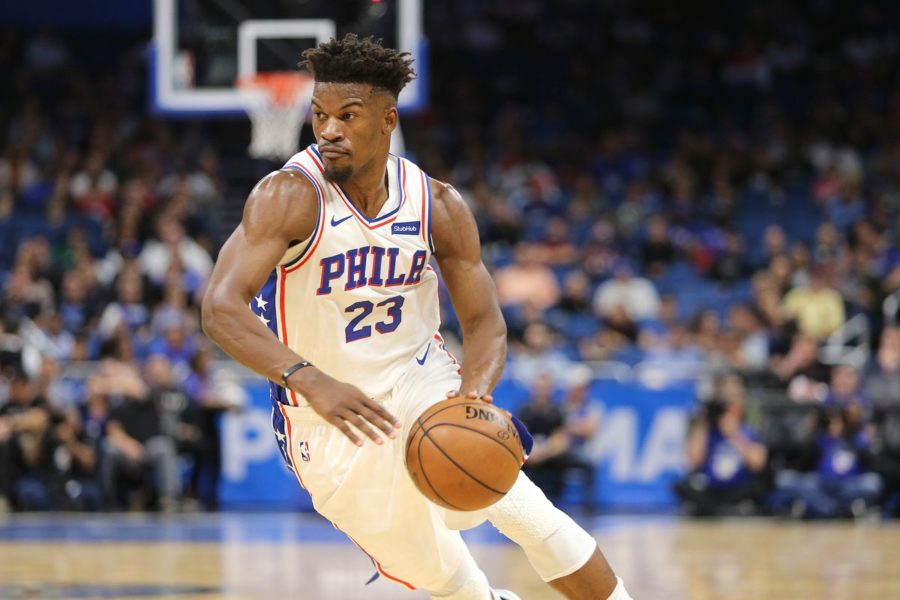 Philadelphia 76ers first-year General Manager Elton Brand is making his name known after recently trading for four time all-star forward/guard Jimmy Butler.
Sixers fans are some of the most passionate and hardcore in the NBA and are certainly excited about acquiring a player like Butler, but the question is whether Butler will work in Philadelphia.
It has been apparent since before the season even started that Butler was unhappy playing for the Minnesota Timberwolves. He wanted out to try to play for another legitimate contender.
WIth Lebron going to join the Lakers, the Eastern Conference has become wide open, and the 76ers have slowly become favorites to reach the Eastern Conference Finals.
Philadelphia has a young core of talent in point forward Ben Simmons and center Joel Embiid, who have made their names known in the past year. Fans can't fail to realize, however, that Butler has expressed not enjoying playing with young talent, so it is still up for debate if these core members will gel together.
Even with all these negative factors, the Butler trade is going to elevate the team in a big way and may help complete "The Process."
Butler is not an unproven talent — everyone knows what he can do on both sides of the floor. The 76ers are currently 19th in offensive rating, putting them in the bottom half of the league's scoring.
Butler is a player who likes to have the ball in his hands and who can score from everywhere on the court. While he's not an automatic three-point drainer, he does possess better three-point shooting ability than nearly everyone else on the team.
Philadelphia's defense is only going to get better with Butler on the floor, as he is a four-time NBA All-Defensive Team honoree and is still one of the league's best defenders. With Butler being paired with the established defender Embiid and the rising star Simmons, the Sixers' defense will be suffocating.
Philadelphia is home to the league's new big three, reminiscent of Boston's Kevin Garnett, Paul Pierce, and Ray Allen era. With this trade, the 76ers have a greater shot at a title than they've had in a long time.
After his debut with the 76ers against the Orlando Magic on Wednesday night, it's clear that there is potential despite the rather pedestrian performance. All fans can do now is watch, wait, and trust the process.