Hockey scores big win with shortened roster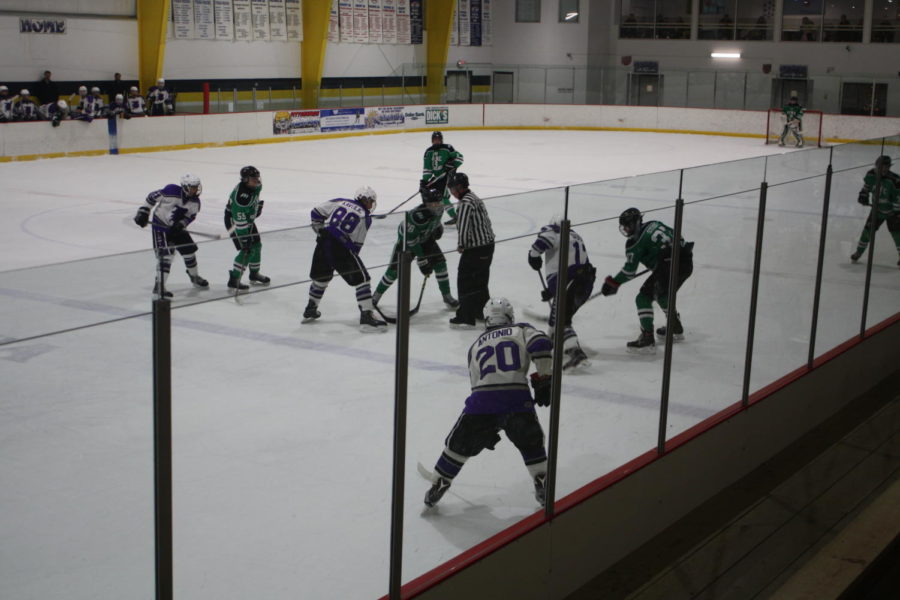 With a shortened roster, it would be completely normal for a team to struggle. However, on Monday night against Upper Saint Clair, the ice hockey team defied those standards, winning 5-4 in a shootout at home.
Since Monday night was the Senior Rec dance, most seniors on the team were not at the game.
"It was tiring for sure. … I was going hard after every other shift. It was exciting," senior said Andrew Golvash, who was one of the two seniors who played.
"The shootout went eight rounds. I scored, and freshman Dom Trimbur scored in the eighth round of the shootout," Golvash said.
Golvash and the rest of the team remain optimistic for the outlook of the oncoming season.
"The win with a short roster shows that we can be a 10 times better team with everybody there," Golvash said.
This win boosts the team's record to 2-3-1. Baldwin's next game is at home, against Franklin Regional.
About the Writers
Matt Storms, Staff Writer
Matt Storms is a senior and a first-year staff writer. He enjoys watching sports, movies, and listening to music.
Connor Reiche, Staff Writer
Connor Reiche is a first year senior staff writer for the Purbalite. He enjoys spending time with his friends, listening to music, and playing video games.